Olivia Campbell Has Been Named One Of The Manchester Bombing Victims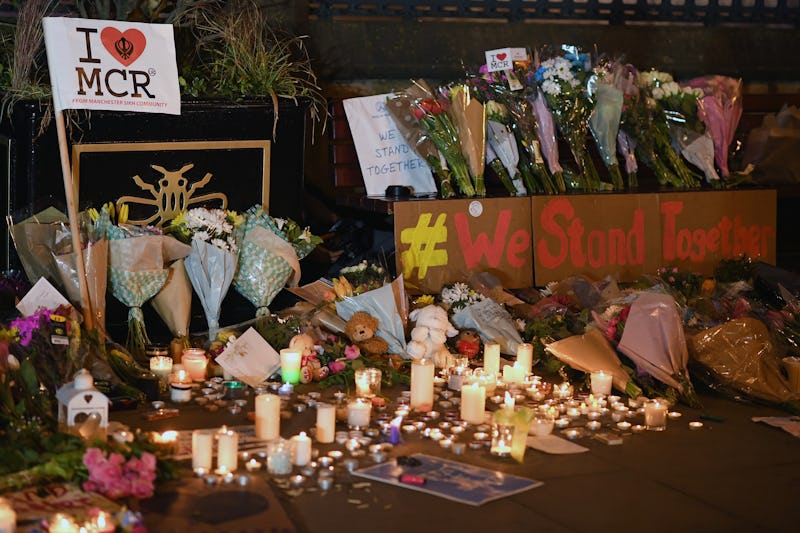 Jeff J Mitchell/Getty Images News/Getty Images
As more information is revealed about Monday night's bombing outside of the Ariana Grande concert in Manchester Arena, 15-year-old Olivia Campbell, a student from Manchester, was identified as one of the 22 people killed. Her death was confirmed by her mother, Charlotte Campbell, in a Facebook post on Tuesday night.
Campbell's mother and step-father, Paul Hodgson, told CNN that their daughter, a lover of music and a singer herself, attended the Ariana Grande concert to celebrate a friend's birthday. They also said that seeing the show that night was "a dream come true to her."
They had last heard from their daughter Monday night when Olivia called to share her excitement before the concert began, Charlotte Campbell said in an interview with CNN: "She thanked me and said she loved me and that was the last I heard from her." However, they were unable to reach her after the blast.
Olivia was registered as the 13th missing person in the aftermath of the attack and Hodgson and Campbell said they had immediately called the police and local hospitals. They also began sending out descriptions and photos of her on social media in hope that someone would recognize and find her. Social media users reposted the photos, as well.
Olivia's parents' emotional appeal on ITV News garnered attention as they sought information on their daughter. Their tearful segment moved more and more people on Twitter and Facebook to share Olivia's image with hopes for her safe return.
The heartbreaking end to their search was revealed in the emotional post to Facebook Tuesday evening where, alongside a photo of Olivia smiling in a flower-crown, her mother wrote:
RIP my darling precious gorgeous girl Olivia Campbell taken far far to soon go sing with the angels and keep smiling mummy loves you so much.
Olivia is the latest of the victims named to the public in the first 24 hours following the attack, along with Megan Hurley, Kelly Brewster, John Atkinson, Georgiana Callander, and Saffie Roussos. As of Tuesday night, the majority of the 22 victims remain unnamed and many people are still reportedly missing or out of contact with their loved ones after being separated in the chaos Monday night.
While there is still much to learn about the events leading up to the attacks and still many victims to identify, the U.K. remains on high alert as they continue to grieve.