These Are The Tiaras Princess Eugenie Might Wear For Her Wedding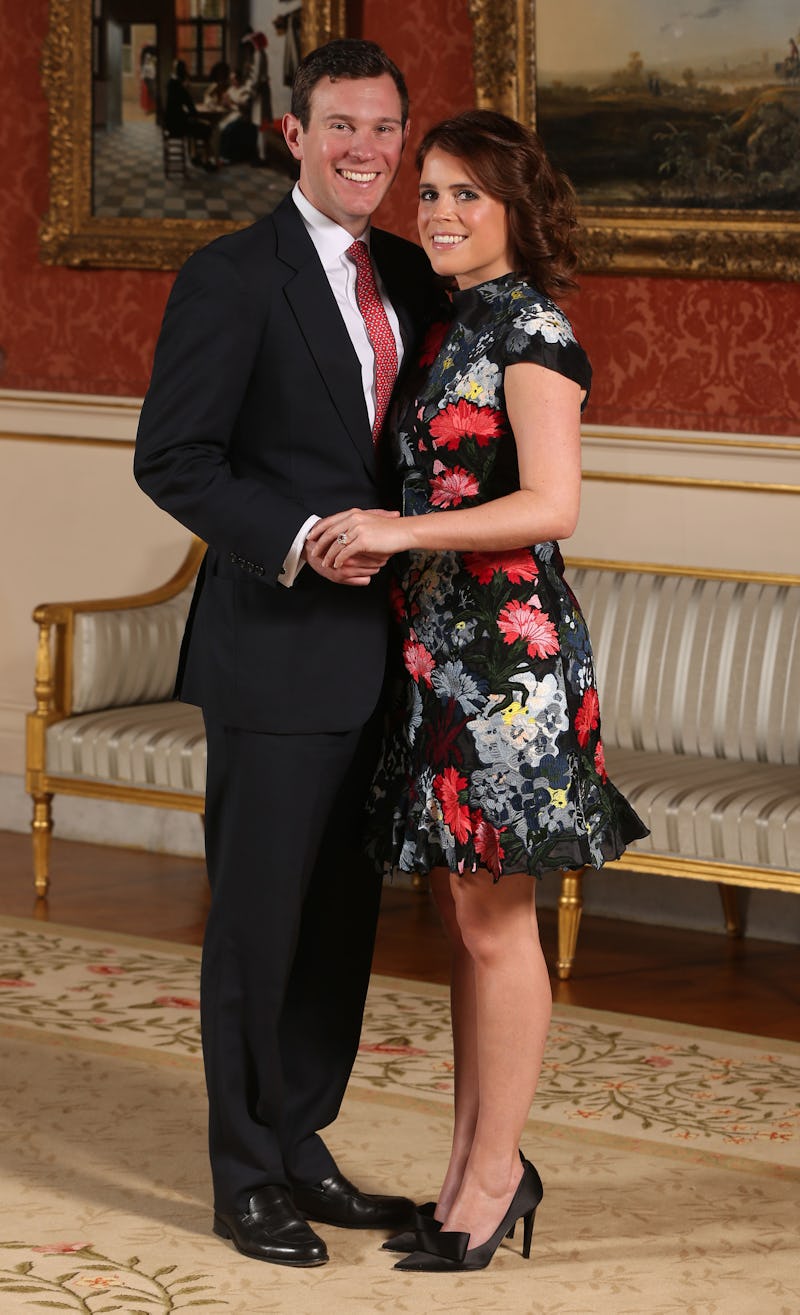 WPA Pool/Getty Images Entertainment/Getty Images
You may have thought royal wedding season was over, and aren't you glad that you were wrong. There's another royal family member taking the plunge, and she's got something in common with her fellow wedded royals. Kate Middleton wore one. Meghan Markle wore one. Will Princess Eugenie wear a tiara for her wedding? All signs are pointing to yes. After all, she is a princess.
If you're not as familiar with Princess Eugenie as you are with Princes William and Harry, that's fine. Princess Eugenie doesn't get quite as much attention stateside. Who is she, though? She's the first cousin of Prince William and Prince Harry, and the daughter of Prince Andrew and Sarah Ferguson. If you're wondering how she's a princess, it's because her grandmother just so happens to be Queen Elizabeth. NBD, right?
Given her status as a princess, this is another royal wedding that's just as big a deal to this family as Prince Harry and Meghan Markle's. While Americans may not be quite as stoked considering Princess Eugenie isn't marrying an American like her cousin did (she's marrying Jack Brooksbank), there's still going to be royal fashion in abundance, a new royal wedding dress, and yes, Princess Eugenie will probably rock a tiara.
According to Harper's Bazaar, Princess Eugenie has access to the entire royal collection of jewels at her disposal, and she should. After all, when your grandmother is the queen of England, there are perks. According to reports from other outlets like Us Weekly, there's already theories about which tiara Princess Eugenie will choose. The popular conjecture about her headwear is that she'll be wearing the York tiara, the same one worn by her mother when she married Prince Andrew. While the couple is no longer together, the tiara would presumably still be sentimental to Princess Eugenie.
If Princess Eugenie chooses to wear the York tiara, it will be the first time she's ever worn one despite her title as the Princess of York. According to royal etiquette, only married women and brides are allowed to wear tiaras. While that rule may seem a little old fashioned, it is tradition after all, it could just make Princess Eugenie's choice all the more special.
If she does choose to wear the tiara, especially the one worn by her mother, she'll be continuing another tradition of royal brides adding a bit of sentimentality to their wedding accessories. Meghan Markle's engagement ring was a sweet tribute to Prince Harry's mother Princess Diana and features diamonds from her personal collection. As for Kate Middleton, her ring was also another obvious sentimental accessory as it was Princess Diana's actual engagement ring when she married Prince Williams' father Prince Charles.
If you've been missing your dose of royal wedding glamour, don't worry. Another set of royal vows are on their way, Oct. 12 to be exact. From the wedding dress to the tiara, Princess Eugenie's wedding day will help cure those missing royal wedding blues. Set your alarms and get ready because it's royal wedding season again.