11 Most Common Ways People Ruin Their Tattoos, According To Tattoo Artists
Here's how to keep your new art looking fresh.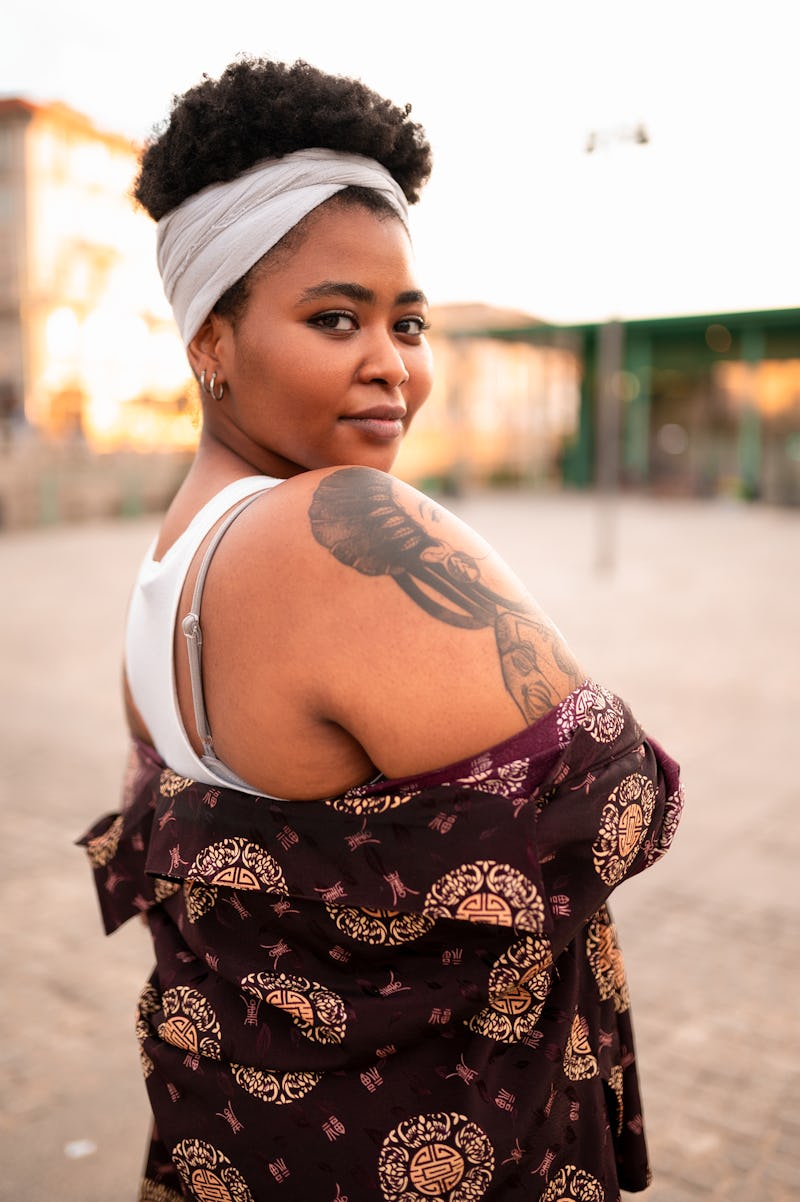 MStudioImages/E+/Getty Images
While the long-term quality of a tattoo has a lot to do with the skill of the tattoo artist, the ink used, the placement, and so on — there are also quite a few mistakes you can make that can ruin your tattoo in the days, weeks, and months following your appointment, that can affect how the art looks years down the road.
Related: Everything To Know About Getting A Finger Tattoo
When tattoos aren't properly cared for, it can result in blurry-looking or faded designs, and even patches of ink that appear to be missing from the overall tattoo. But most mistakes that ruin tattoos can be avoided by simply following your artist's suggested aftercare tips — as well as proper tattoo maintenance going forward.
"To keep your tattoo looking as good as possible for as long as possible; stay hydrated, avoid sun exposure by applying sunscreen or wearing clothing that covers your tattoo, [apply moisturizing] lotion regularly, and [follow] proper tattoo care during healing," Leo Palomino, a tattoo artist at Atomic Tattoos in Orlando, tells Bustle. By staying clear of some of the mistakes people make during the tattoo healing process, you can ensure that your ink will stay intact. Here are a few of the worst mistakes, according to experts.
This article was originally published on