8 Tattoos That Actually Look Better As You Age, According To Tattoo Artists
Set yourself up for success.
by Eva Taylor Grant and Hilary Shepherd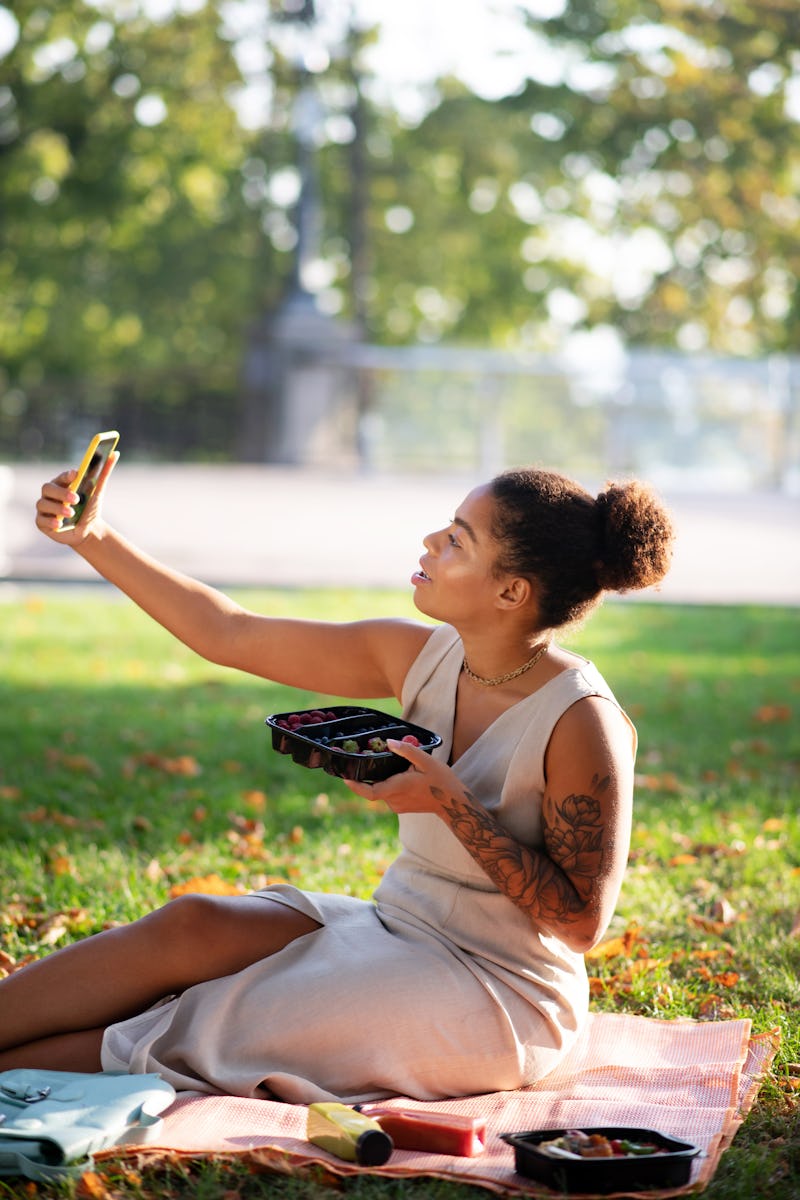 Shutterstock
Tattoos can yield all sorts of different results as the years go by. Some of the tattoos that look coolest in the short-term — white ink and watercolor tattoos, anyone? — may end up drastically changing over time. (Some people, sadly, have to learn this lesson the hard way.) Luckily, there are a few types of tattoos that look better with age, and tattoo artists told Bustle all about them.
Getting inked is a complicated enough decision without thinking about what will happen to the design 10, 20, or 40 years from now. Whether you opt for a full sleeve, a finger tattoo, or a micro tat, remember: You're getting a permanent piece of artwork on your living — and changing — body, so thinking about how aging might affect your tattoo is actually really important.
"Your skin is a giant organ," Louie Campopiano, tattoo artist at Traditional Tattoo in San Luis Obispo, CA, tells Bustle. "Taking care of yourself by staying hydrated and moisturized will help your skin age so much better. But we are all victims of time and gravity, and as your body changes, your tattoo will, too."
If you talk to professional tattoo artists about it, they'll likely be able to draw from their experience to advise you on what will and won't look good, as well as things like the best and worst placements. Unfortunately, some of the trendiest tattoos are the most difficult to keep up over time. "There are two main reasons some tattoos age better than others: the size of the tattoo and long-term sun damage," tattoo artist Jordanne Le Fae tells Bustle. But other little variables, like line thickness and color, also end up making a difference.
Here are eight tattoos that actually age well, according to experts.
This article was originally published on