14 Creative Ideas To Rock The Butterfly Tattoo Trend
Join the ranks of Ariana Grande and Harry Styles.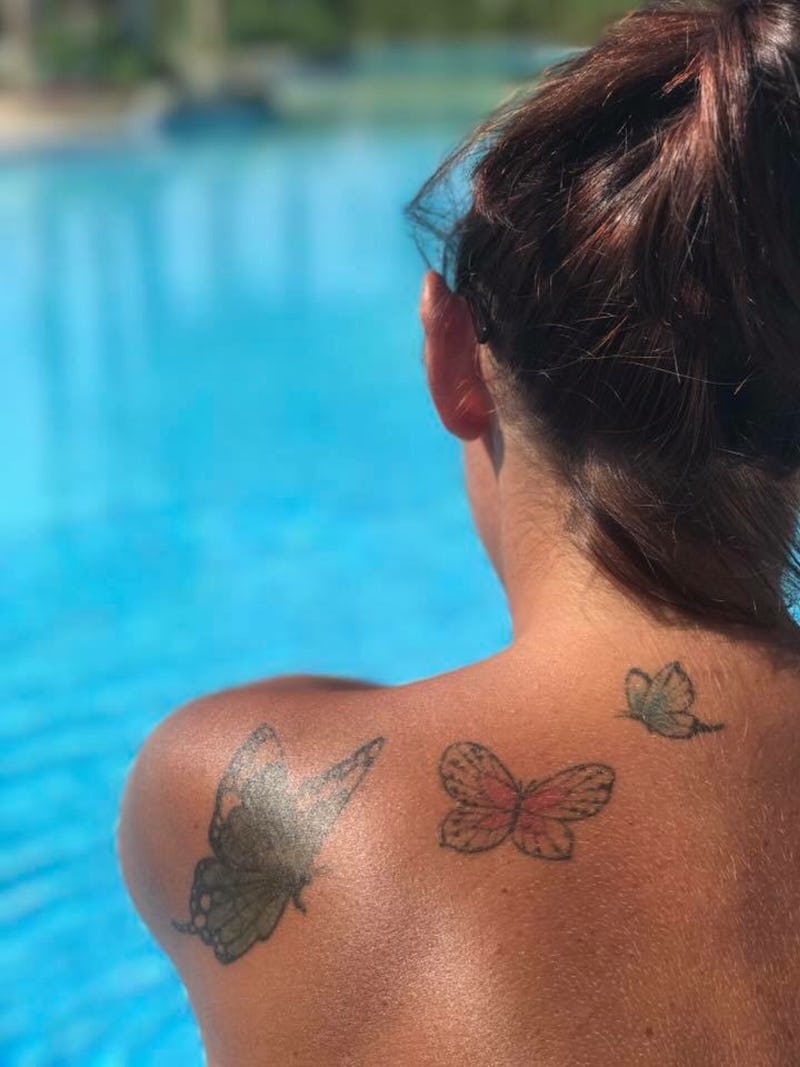 Laura Corchia / EyeEm/EyeEm/Getty Images
Butterflies have fluttered their way back into the zeitgeist, and have officially taken the beauty industry by storm. Not only is the butterfly haircut trending this year, but celebrities are also sporting butterfly styles all over the red carpet — just look to Olivia Rodrigo's 2022 Met Gala look, and/or Dua Lipa's Grammys butterfly dress for proof of the phenomenon. Countless other A-listers have rocked their own versions of the look as well, with Bella Hadid, Addison Rae, Dua Lipa, and Halsey all having sported butterfly accessories over the past few years. That said, it really seems like 2022 is the year of the butterfly, especially when it comes to tattoo trends.
In fact, this year, butterfly tattoos have proven to be the most popular — and cyber searched — in the United States, according to Google search data from online art gallery SINGULART. This isn't particularly surprising, considering how in vogue butterfly symbolism is…though it likely doesn't hurt that style icons like Ariana Grande, Harry Styles, and Kylie Jenner all proudly sport butterfly ink of their own. (#influenced)
Whether you're intrigued by Styles' chest tattoo, infatuated with Jenner's ankle ink, or inspired to create an entirely unique spin on the fluttering fad, read on for 14 creative butterfly tattoo ideas.