A Guide To Ariana Grande's Most Iconic Tattoos
And the stories behind them.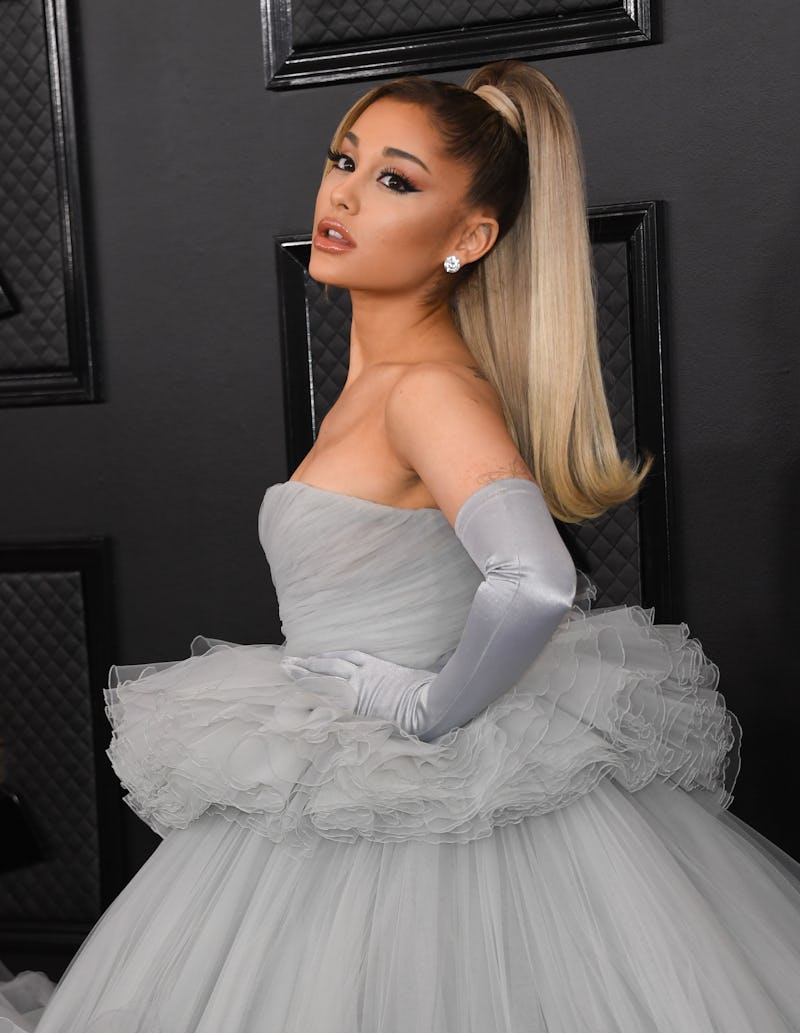 VALERIE MACON/AFP/Getty Images
Petite pop princess and creative mastermind behind galactic-inspired r.e.m. beauty — I'm talking about the one and only Ariana Grande, of course — is a total icon and living legend on every level. From mile-long ponytails of the past to her more recent inclination towards bold, '60s-inspired glam, Grande has proven to be a trendsetting force of nature who is no stranger to mastering a signature look … especially when it comes to her ever-growing, eclectic collection of over 50 tattoos.
What started out as a single tattooed heart on her toe during the time she starred on Nickelodeon mainstay, Victorious, has turned into a scrapbook-style patchwork of fond memories, beloved characters in film and television, as well as the most meaningful words and sentiments to the powerhouse vocalist herself. While she's been somewhat more private about her personal life lately, her most loyal fans know the inside scoop on what her unique ink truly means to her.
The singer has everything from realistic butterflies and memorable cartoon characters from the '90s, to tiny meaningful bumble bees and to the word "BBQ Grill" (IYKYK). Here is an ultimate guide to Ariana Grande's most-loved tattoos as well as the stories behind them, in no particular order.