9 Celebrity Couples With Matching Tattoos
Nothing says true love like permanent ink.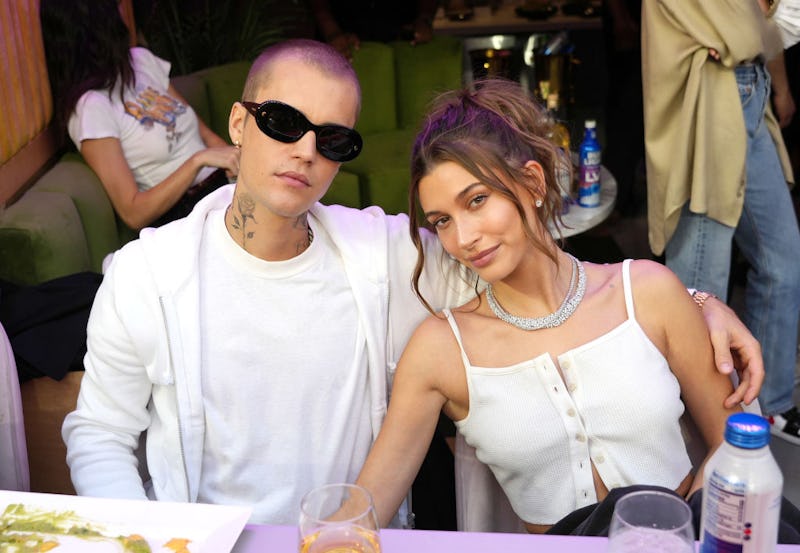 Getty Images/Kevin Mazur / Contributor
Celebrity couples are known to go to great lengths to show their undying love for each other. Some opt for lavish gifts, like a new Ferrari or an Hermès bag. Others give their S.O. a necklace featuring a pendant of their blood (à la Megan Fox and Machine Gun Kelly). Then there are the celebrity couples with matching tattoos.
If you dig deep on Instagram or do a sweeping Google image search, you'll see that lots of celeb couples — whether they've only been dating for a short while or have been married for years — have chosen to get matching ink as a symbol of their bond. It can be a special symbol, an important date in their lives, a meaningful quote or phrase — the options are vast, but one thing remains the same: Matching tattoos are permanent, so, you know, they mean a lot. (Thankfully, of course, tattoo-removing lasers exist in the case of a breakup.) No matter what tattoo the couple chooses to get inked on their skin, you've got to admit it's an adorable and romantic way to show off their love for each other and make sure that everyone knows who they're with.
Here, a look at nine celebrity couples who have matching tattoos. Allow these to perhaps serve as inspo for your S.O.'s next birthday present.