21 Hailey Bieber Tattoos That Prove She's The Queen Of Micro Ink
The supermodel has a vast assortment of ink.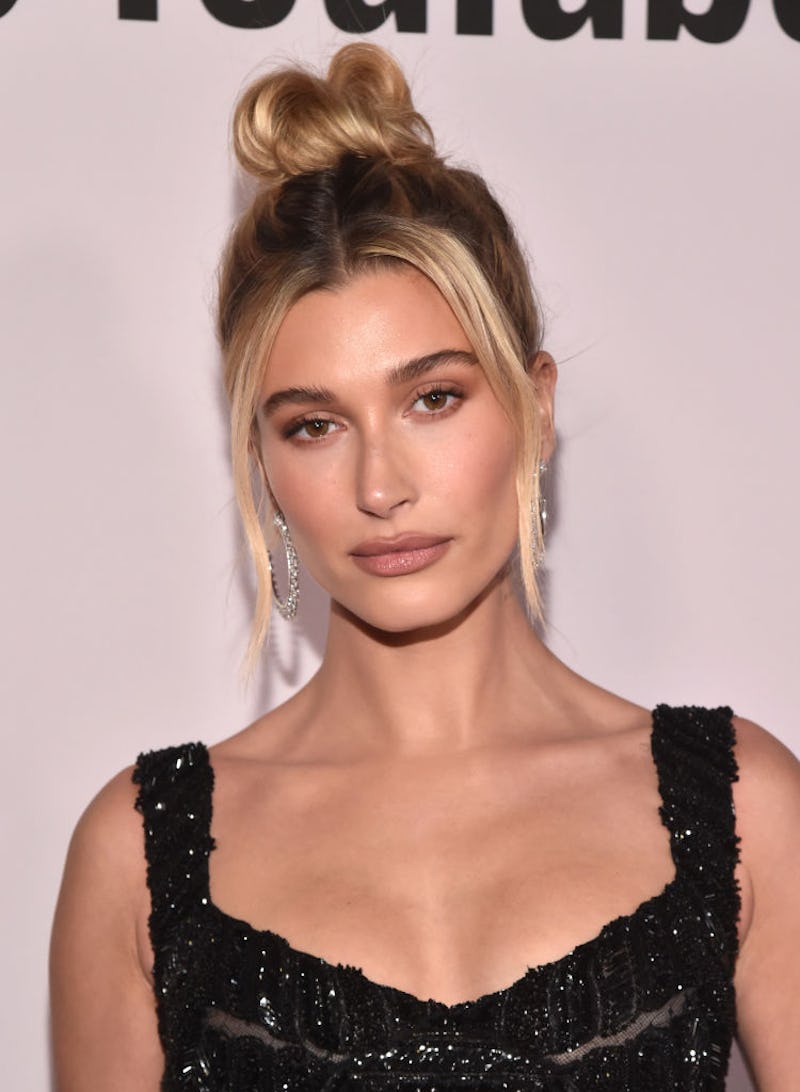 Getty Images/ Alberto E. Rodriguez / Stringer
If there's one celebrity who knows how to nail the perfect balance of edgy and sophisticated, it's Hailey Bieber. The supermodel's street style ranges from '90s-inspired denim and flannel to track pants dressed up with stilettos, while her glam often adds even more flair (think scrunchie-wrapped high ponies and holographic eyeliner). And Bieber's tattoos bring even more cool-girl touches to her overall look.
You might not notice the designs at first glance, but take a closer look and you'll find them: more than 20 in all, each tiny and placed in a strategically discreet location. Some, like the peach emoji done by artist to the stars Dr. Woo (who also happens to be behind Miley Cyrus and Willow Smith's ink), match with her hubby. Bieber also happens to have plenty of tattoos on her hands, from her wrists to her fingers.
Most of Bieber's body art holds a significant personal meaning, and whether it's a reference to an important date or a sweet symbol of her love for Justin, it's clear that Bieber is the queen of chic micro-tats. Keep scrolling for a roundup of her most notable ink.