9 Bold Makeup Looks To Top With Brightly-Colored Mascara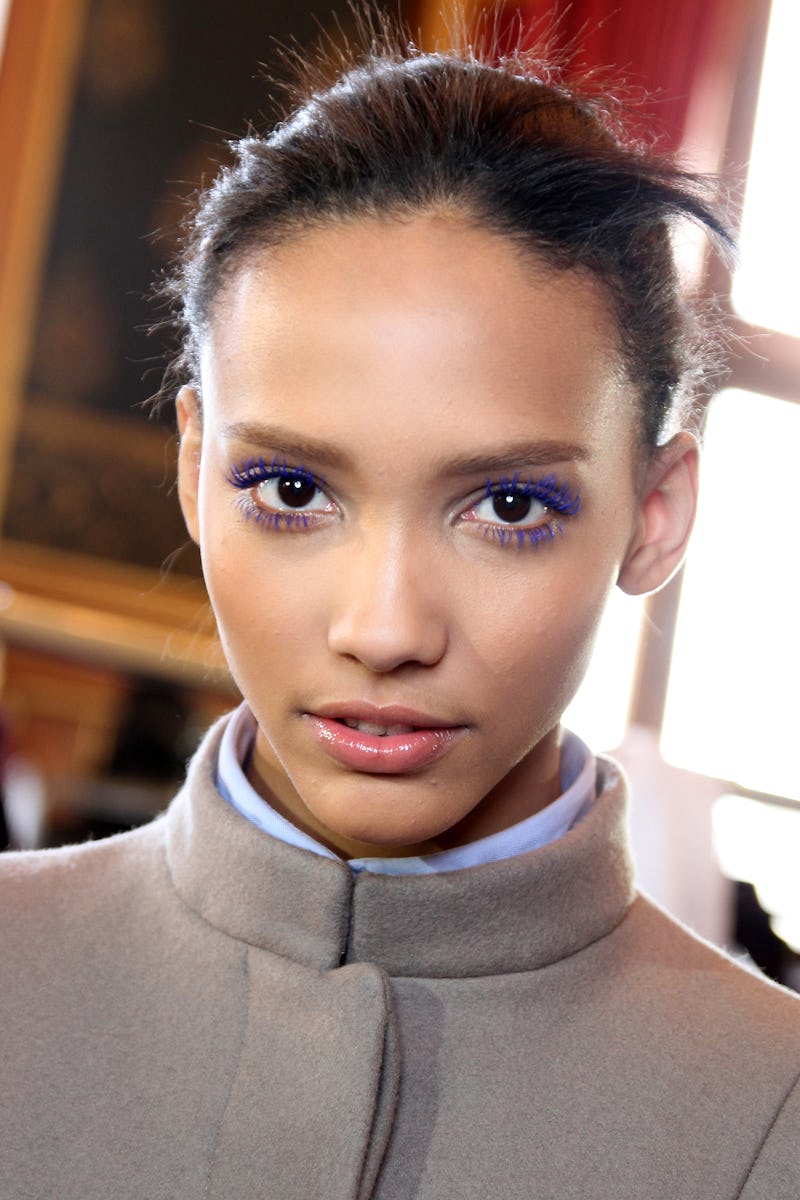 WWD/Penske Media/Getty Images
Shows like Euphoria and Wednesday have not only inspired cultural resets with their cult-followed influence, but have almost given beauty lovers the go ahead to be playful and experiment with their look in daring new ways. I mean — graphic, glittering eyes à la Maddy Perez and mermaidcore-inspired glam from Wednesday's sirens are having a *serious* moment in the makeup world, ICYWW.
And because of celebs like Doja Cat (who just so happens to be completely unafraid to transform themselves through makeup), and even Kylie Jenner with her recent alien-esque bleached brow moment — it seems we are entering a beauty era of just going for it.
One way to do just that (that's also super easy and accessible for artists of all levels)? Well: Colorful mascara, for one.
I'm talking mascaras with beautiful blue pigments that complement all skin tones and eye colors, and even more vibrant pink mascaras that leave all who cross your path making some serious eye contact with you.
If you are craving a bit more color in your life (and on your eyes) — here are 9 different ways to incorporate unexpected, colorful hues on your eyelashes in place of your tried and true black mascara.