9 Creative Nail Art Designs For Short Nails
No need for stiletto tips.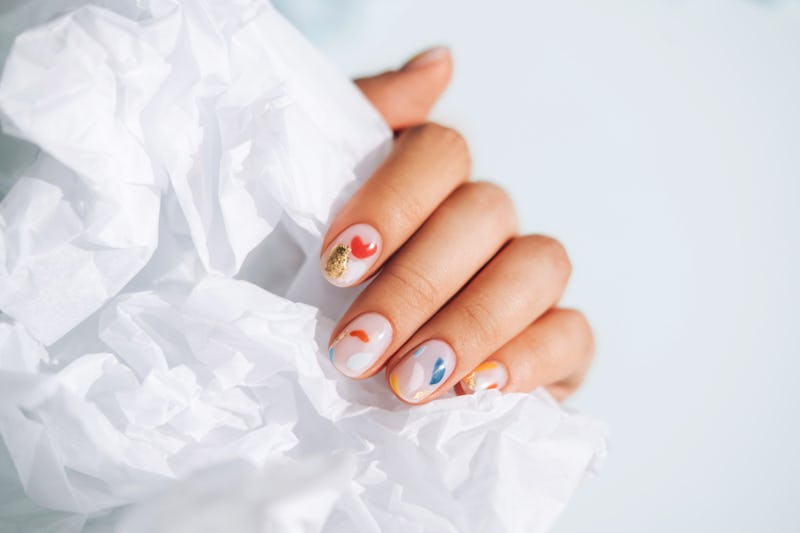 Getty Images/ Anna Efetova
It's a common misconception that you need to have super-long nails in order to get cool designs on your manicure (you know, since you have a bigger canvas to work with). This is false: You've got plenty of options even if your tips are short and sweet. If you've been looking for nail art for short nails, you're in the right place.
According to Molly Romah, lead nail technician at Chillhouse, short nails have no shortage of mani designs to play around with. The crux of nailing a look is picking art that pops on a smaller canvas: This means designs that are reliant on negative space, line art, and clear bases, says Romah. "These creative manicure designs look amazing on all lengths, especially shorter nails," she tells Bustle.
Although short nail lengths may find it easier to stick with these simple kinds of art, a busy and maximalist mani filled with flames and butterflies is still possible. Whether you're doing your own nails or seeing a professional, it simply requires adjusting the proportions — no biggie.
If you need inspo for your next manicure, the below looks include designs that elongate your fingers, one that accentuates your tips, and others that are purely joyous, regardless of nail length. Keep scrolling for nine ways to rock nail art on short nails.