The Stories Behind 10 Of Princess Diana's Most Famous Dresses
From her revenge mini to her wedding gown.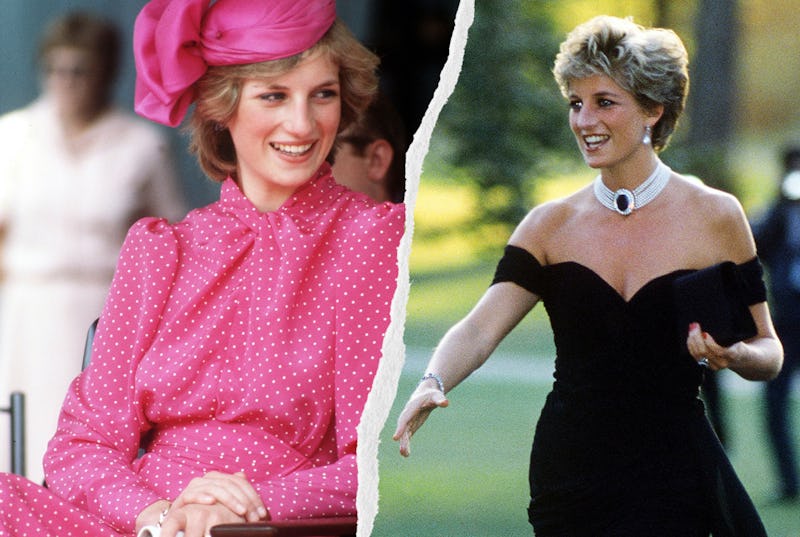 Getty Images
Princess Diana will forever be one of the foremost fashion icons, not only of Great Britain, but of the entire world. She was thrust into a family of Royals, navigating dress codes, balancing her personal and public life, and being a dedicated mother to her sons above all else. But, no matter how high her highs or low her lows, she always looked phenomenal.
Diana was known for being a bit of a sartorial rule breaker, wearing jeans when many other Royals did not, stepping out in bike shorts and oversized sweatshirts even though they were viewed as being too casual, and wearing dresses that might have been deemed a bit too short for a royal by the Crown's standards. None of that mattered to Diana. And her personal style and the trends she set are still coveted today.
Though you might not opt for quite the '80s style that Lady Di did on her wedding day —namely giant puff sleeves and layers of silk taffeta — there's no denying that everything about it was the height of fashion at the time. That said, between her embellished minis, revenge dress, and flowing silk midi looks, there's a plethora of Princess Diana outfits that stylish women everywhere still covet.
For all that and more, check out Princess Diana's 10 most famous dresses, ahead. Inspiration awaits.