The Story Behind Princess Diana's 9 Most Iconic Jewelry Pieces
From her tiaras to her engagement ring.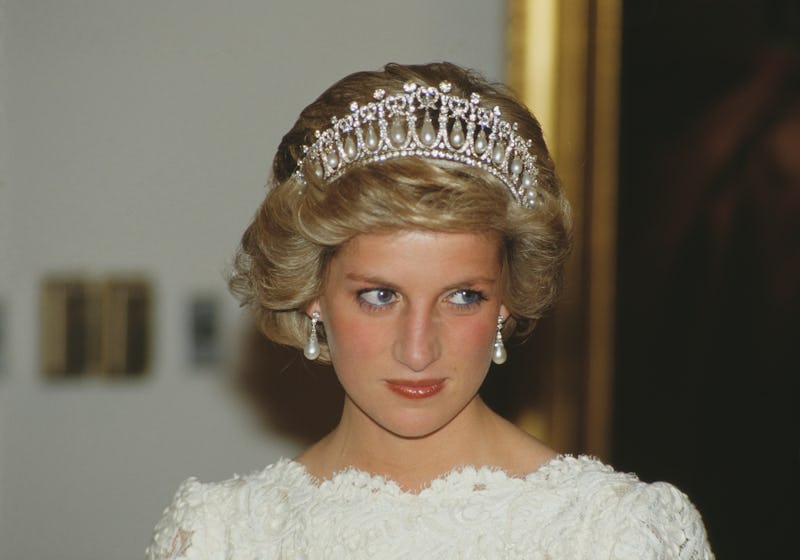 Getty Images
It has been nearly 24 years since Princess Diana's tragic death and she still remains one of the foremost style icons of the world. Lady Di was a rule breaker, a boundary pusher, and a strong-willed young woman who knew what she loved. And though some of her ready-to-wear looks remain among the most recognized in history, Princess Diana's jewelry collection is where she really shined.
"She was never 'Shy Di' when it came to the big-time baubles," says Marion Fasel, Founder and Editorial Director of The Adventurine. "She wore them in a way that was so young, fresh and modern. No one has ever matched the way she played with the jewels."
Indeed Kate Middleton approaches jewelry in a markedly different way. "Usually when Kate wears pieces on loan from the Queen, she doesn't layer them," says Fasel. "She doesn't go to the Royal Ballet wearing a tiara the way Diana did. Kate seems to almost purposefully be a little lower key."
Both Middleton and Meghan Markle do wear Princess Diana's jewelry in tribute to the late royal, however. Middleton wore Princess Di's Lover's Knot tiara to the Queen's Diplomatic reception, and she often wears the pearl and diamond earrings Diana famously paired with her Revenge Dress.
Markle notably wore her late mother-in-law's pearl and diamond bracelet to her Oprah interview. And before that, she wore Princess Diana's aquamarine ring to her wedding reception, which symbolizes Diana's independence from the Royal Family as one of the first pieces of jewelry she purchased post-divorce announcement.
Ahead, learn the stories behind some of Lady Di's most iconic jewelry pieces.