15 Photos That Show Diana's Style Evolution Over The Years
From her lavish wedding gown to her casual bike shorts.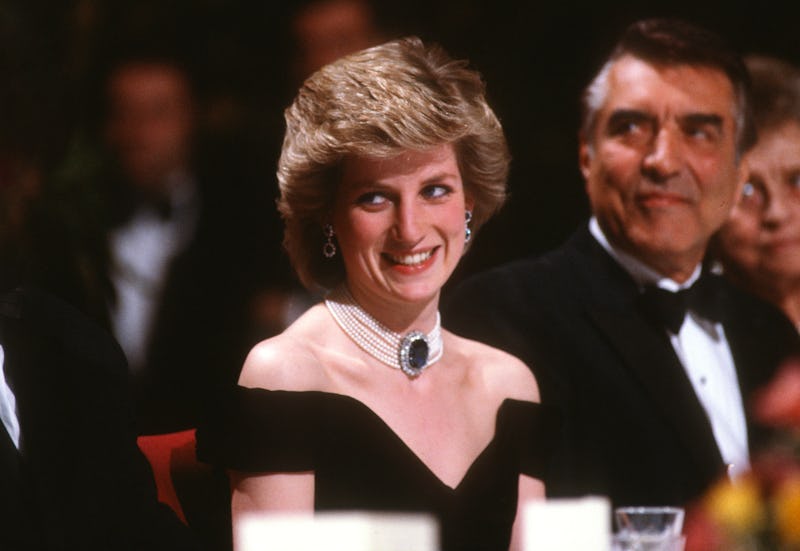 Anwar Hussein/Getty Images Entertainment/Getty Images
Princess Diana is the embodiment of timeless style. The late Princess of Wales was well known for her elegant approach to royal dressing. From floor-sweeping ball gowns to ultra chic column dresses, there was no royal affair that she didn't steal the sartorial spotlight at. Catherine Walker, David Sassoon, Christina Stambolian, and Stephen Jones were just some of the British designers that Diana regularly collaborated with to create her most iconic high-end fashion moments, including her famous Revenge dress.
But it wasn't all Cinderella gowns and Met Gala-appropriate attire. Princess Diana also knew how to go the commoner route and dress casually. In fact, more often than not, it was her everyday apparel that got people talking. During the 1990s, she was somewhat of an athleisure pioneer, wearing biker shorts with oversized sweatshirts to run errands. And, truth be told, while that exact look is now back in fashion — paging Hailey Bieber and Bella Hadid — no one can quite pull it off like Diana.
Without a doubt, Princess Diana was one-of-a-kind, which made her sudden death in 1997 that much more tragic and heartbreaking. Her legacy continues to live on through the charity work of her sons, Prince William and Prince Harry.
And as for Diana's personal style, that too remains a source of inspiration for fashionistas everywhere. Royal family members including Kate Middleton and Meghan Markle frequently pay homage to Princess Diana with their ensembles.
Ahead, find Princess Diana's total fashion transformation from her early years as a young princess in the '80s to her head-turning looks as a philanthropist and global jet-setter in the '90s.