A Guide To Selena Gomez's Tattoo Collection
Behind each piece of the star's body art.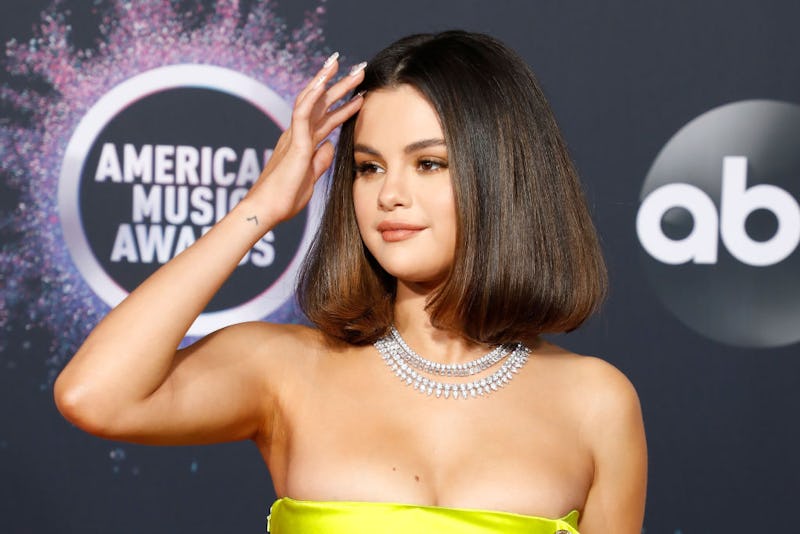 Getty Images/ Taylor Hill / Contributor
Even though body art is such a personal form of expression, it's still fun to see other people's ink collections — and that includes celebrities. There's Hailey Bieber's array of dainty hand tattoos, Adele's celestial design, Miley's symbolic tats, and countless other A-listers who serve as major body art inspo. Another notable star worth looking to for ink ideas? Selena Gomez, whose assortment of designs runs the gamut of discrete micro tats to meaningful dates.
The multi-hyphenate currently has 16 different pieces of body art that she's collected over the course of her career. Gomez's tattoos are placed all over her body: There are several on her neck (including one in honor of her third music album, Rare), one running down the top of her foot, a small design on her wrist, and — her latest — a gorgeous watercolor-style rose on the upper side of her back. The singer-slash-actor and beauty entrepreneur also has a couple of matching tattoos that she got with friends to commemorate their relationship, as well as designs that serve as tributes to people in her family.
Curious about her ink collection? Keep scrolling for a guide to Gomez's tattoos and the meaning behind each.