All Of Taylor Swift's Style Eras, From Her Debut Album to Midnights
With each album, we get a new aesthetic.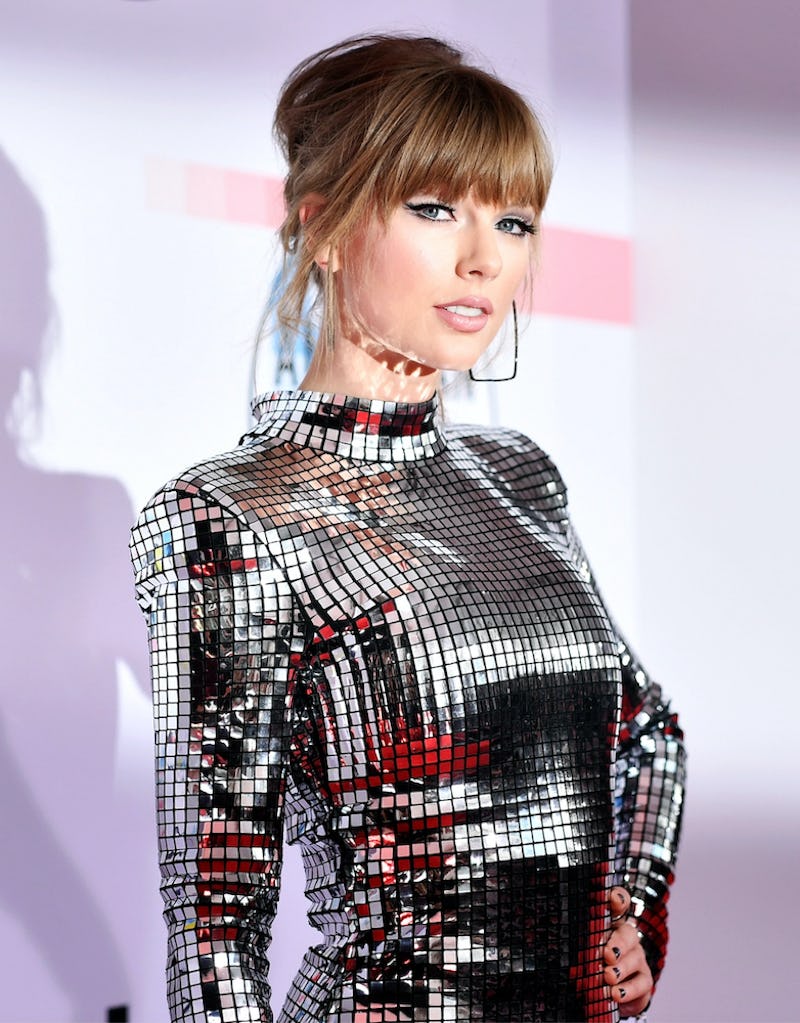 Emma McIntyre/Getty Images Entertainment/Getty Images
Taylor Swift's latest album is about to drop, meaning before you know it, you'll be lost in the stories that unfold on Midnights. As Swifties know, when she drops new music, everything is intentional — from the song lyrics to the liner notes, down to the outfits she wears to promote it. Each album serves as a new era and no detail is random.
For instance, if you're a fan, then you know her 2017 album Reputation was littered with references to her public feud with Kim Kardashian and then-husband Kanye West. With the release, her look noticeably shifted from America's sweetheart to bad b*tch. Her makeup got darker, her outfits edgier, and nearly every ensemble included a snake motif or print. Swift wore the look like a badge of honor, as if to say 'you can call me a snake, but I'll stand tall in my truth.'
Meanwhile, since announcing Midnights at the VMAs, we've seen her take on a glitzier, more glamorous style with some vintage elements. She's been stepping out in dazzling looks recently, including sparkling party dresses that evoke the feeling of staying up late and dancing under the stars.
Beyond that, her outfits on social media and previews of the vinyl covers deliver a distinctly retro feel that's reminiscent of the 1970s.
On that note, ahead of the imminent release of Midnights (Oct. 21), take a look back at Taylor Swift's different style eras and how they correspond with each of her albums.