9 Apps For Staying Connected To Your Long-Distance Partner On Valentine's Day
Don't let the distance get you down.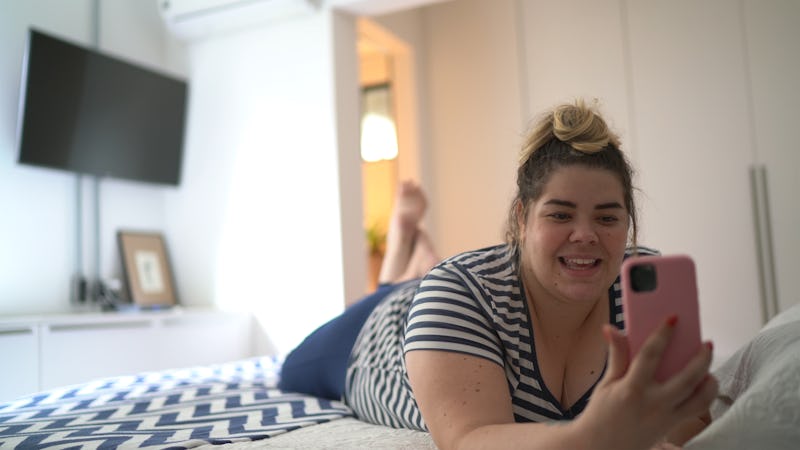 FG Trade/E+/Getty Images
Valentine's Day is a great opportunity to be extra loving and show your partner how much you care. Usually, that means sharing a romantic dinner, watching a cute movie — or, you know, having sex till dawn. But if you can't meet up in person, then you may want to look into one of the many apps long-distance couples can use on Valentine's Day, and celebrate that way.
"One of the keys to a successful LDR is to maintain healthy levels of intimacy and closeness, especially during Valentine's Day," Clarissa Silva, a behavioral scientist and relationship coach, previously told Bustle. "Some couples use video chats, audio files, and snail mail as ways to compensate for the lack of being able to physically be in the same room."
And apps accomplish the same thing, but with an ever cooler tech-y twist. You might want to try an app that encourages deep conversation, or one that'll have you playing fun games all night. Whatever mood you're trying to create this February 14, there's an app for it. Who knows? You might end up keeping them on your phone, to use all year round.
Here, 9 apps to download if you'll be celebrating Valentine's Day from a distance this year.
Source:
Clarissa Silva, behavioral scientist and relationship coach
This article was originally published on