The 21 Best Sex Positions For 2021
Finally, something to look forward to.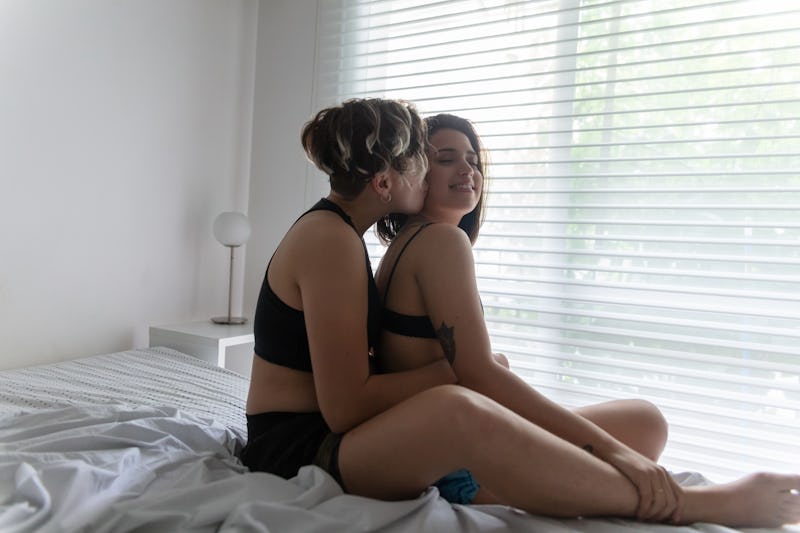 Authentic Images/E+/Getty Images
Although the end of 2020 sadly didn't bring the end of the pandemic, and as a result most of us are all still hanging around indoors, this list of 21 sex positions for 2021 will definitely give you and your partner something to look forward to in the coming months. And really, who doesn't need that?
After a whole year spent inside, things have likely gotten a bit stale between you. Between working side-by-side, to not being able to go on dates, it's only natural to feel a bit glazed over. But even if you're enjoying the routine of staying home and hanging out 24/7, it never hurts to intentionally switch things up — particularly in the bedroom.
From using chairs and countertops, to playing with food, why not experiment with different sex positions and other fantasies, to see what you like? Besides adding a little more fun to your day, it's possible you'll both might come out the other side with new interests you didn't even know you had.
So with that in mind, here are 21 new sex positions to try this year whenever the mood strikes, whether it's on a Friday evening or the moment your Zoom meeting ends. (Just make sure to turn off your camera!)