24 Perfect Texts To Send Your Ex, No Matter What The Situation
Including when you need them to stop using your Netflix account.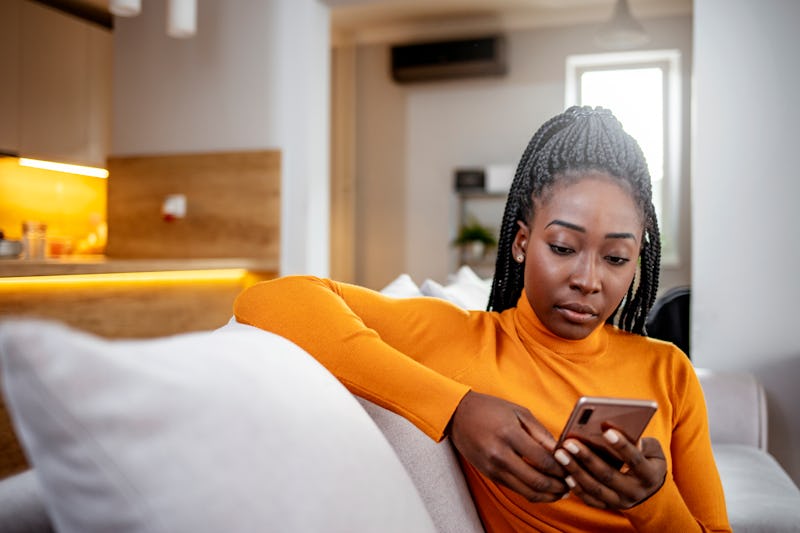 ljubaphoto/E+/Getty Images
After you've cried in the shower, contemplated a major career change, and came dangerously close to cutting your own bangs, you're finally ready to reach out to your ex. Whether you're trying to start things up again or just want them to stop using your mom's Hulu account, these texts to send an ex can help you navigate the awkwardness.
According to Dr. Carla Marie Manly, clinical psychologist and author of Joy from Fear, if you're thinking of hitting up your ex-partner, it's important to know why. Are you tired of not being able to send them funny memes and want to start a friendship? Do you still sleep in their shirt and daydream about getting married in a converted warehouse? Are you trying to make out? Whatever the case, being transparent about your intentions before hitting send can help you have a more productive conversation with your ex.
"When you are clear on your goals and needs, you will be able to be clear with your ex on what you are seeking," Dr. Manly tells Bustle. "If your ex has needs that are aligned with yours, the outcome can be very positive in the short-term and the long-term."
Here are 24 texts to send an ex, based on the reason you're reaching out.