7 Times It's OK For Your Partner To Be Friends With Their Ex
And seven times it's definitely not.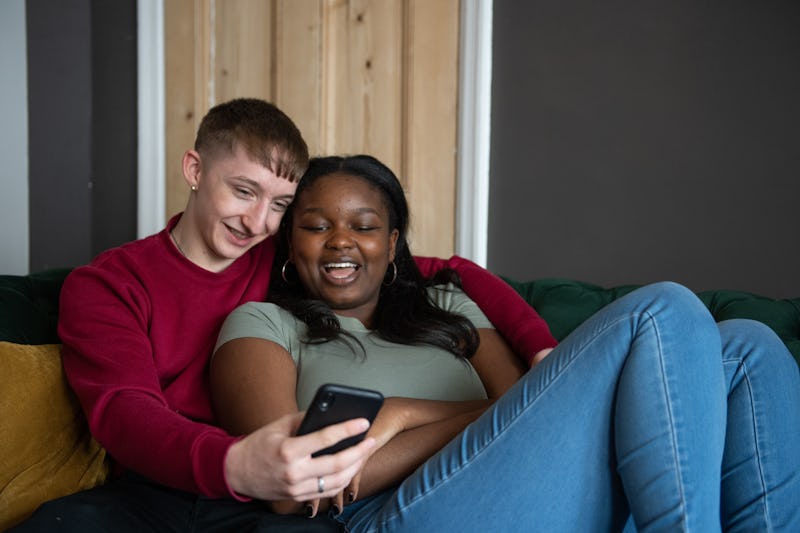 Richard Bailey/Photodisc/Getty Images
It's only natural to feel worried, if not slightly panicked, if your partner is friends with their ex. But it's important to keep in mind that many people stay in touch after a breakup in a respectable — and perfectly platonic — way.
"There's nothing wrong with remaining friends with an ex under certain circumstances," Jonathan Bennett, a certified counselor and dating expert, tells Bustle. "In fact, considering that many breakups are filled with drama and discord, remaining on friendly terms can be a sign of maturity in your partner."
That's not to say that all ex friendships are healthy or that all exes remain in contact for the right reasons. "If feelings remain or are unresolved, then it could just be a gateway back to the old relationship," Bennett says. "Many people remain friends with exes because they hope there will be another chance to date that person."
If you have a bad feeling, be sure to let your partner know. "You need to feel their reassurance and you both need to understand clearly the reason(s) for the continuing friendship," Sharon Gilchrest O'Neill, EdS, LMFT, a licensed marriage and family therapist, tells Bustle. "Without that, there is guaranteed to be issues." Read on for a few situations where it's OK for a partner to be friends with an ex, as well as times when it may not be such a good idea.
This article was originally published on