15 Signs You Might Be Egotistical
It's more than just inflated confidence.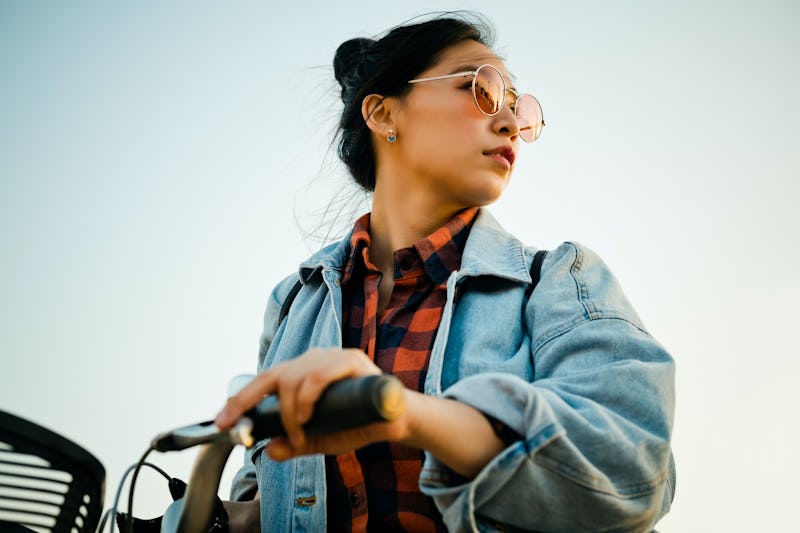 izusek/E+/Getty Images
There's absolutely nothing wrong with loving yourself. But if your confidence crosses over into self-importance — especially if it has a negative impact on others — the way you act very well may veer on the egotistical territory.
"Being egotistical is often synonymous with being selfish or self-centered," Erin Dierickx, LMFT, a licensed marriage and family therapist associate, tells Bustle. And according to licensed clinical social worker Scott Dehorty, LCSW-C, it also points to an exaggerated sense of self-importance, where a person might consider themselves separate from or better than everyone else.
Although psychologists haven't defined a textbook definition of egotistical, the traits are similar to someone who would be deemed a narcissist. Although it might be hard to swallow, recognizing this flaw about yourself can help you take the proper steps to improve your relationships, change your self-image, and become more grounded with reality. No one wants to feel like their opinion of themselves is unwarranted, but most people don't enjoy having a relationship with someone they deem an egomaniac.
The easiest way to remedy an egotistical personality is by expressing curiosity in others. "Ask more questions and challenge yourself to learn something new," Dierickx says. You can also give back to your community to help build humility and/or go to therapy to get more info. As Dierickx says, "Individual or group therapy can be powerful ways to bring attention to your behaviors and how they affect others."
If you suspect you fall into this category — or others have called you out — pay attention to the 15 signs you might be egotistical below. Once you realize the impact your actions have, it'll be so much easier to make a positive change and improve the quality of your interactions.
Studies referenced:
Day, N. J., Townsend, M. L., & Grenyer, B. F. (2020). Living with pathological narcissism: a qualitative study. Borderline Personality Disorder and Emotion Dysregulation, 7(1). https://doi.org/10.1186/s40479-020-00132-8
Brunzel, J. (2020). Overconfidence and narcissism among the upper echelons: a systematic literature review. Management Review Quarterly, 71(3), 585–623. https://doi.org/10.1007/s11301-020-00194-6
Sources:
Erin Dierickx, LMFT, licensed marriage and family therapist associate
Dana Hall, LCPC, clinical therapist
Scott Dehorty, LCSW-C, licensed clinical social worker
Nancy Irwin, Psy.D., clinical psychologist
Robin Hornstein, Ph.D., psychologist
A.J. Marsden, Ph.D., assistant professor of human services and psychology
Dr. Kruti Quazi, MA, LPC, NCC, CCTP, C-DBT, licensed professional counselor
This article was originally published on