15 Signs Your Friend Is Trying To Break Up With You
#7: Their excuses sound made-up.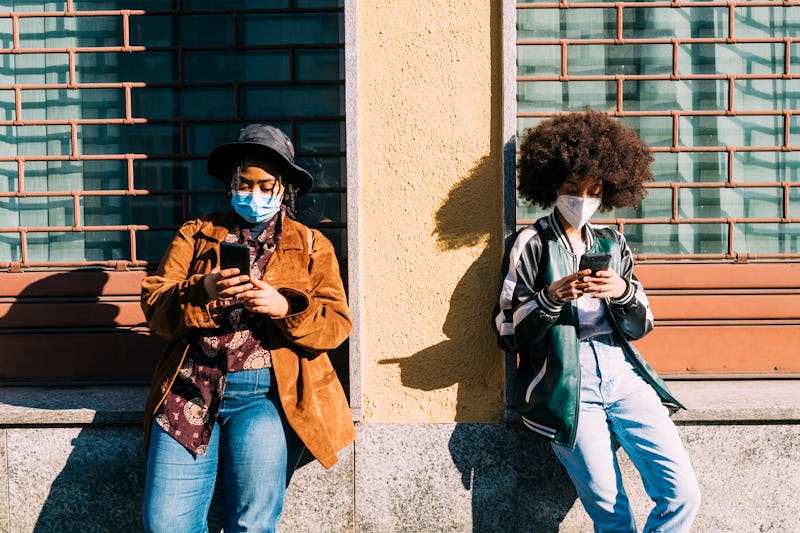 Westend61/Westend61/Getty Images
While some friendships really do last forever, a lot of them wax and wane and some even end completely. If one of yours is starting to unravel, you'll likely notice a bunch of changes that hint at your friend wanting more space. And it really can feel like the end of an era.
"Friends 'break up' for many reasons," certified counselor and relationship expert Jonathan Bennett tells Bustle. It could be that one or both of you has outgrown the relationship, he says, or that you're moving into different phases of life. When friends distance themselves from you, it can feel overt or very subtle. If you finish college, start a relationship, or change jobs, it makes sense that you might not relate as much anymore. It also could be that their priorities or values have changed.
Stress, health concerns, and family troubles can also put a damper on a friendship. Before assuming your friendship is over, psychotherapist Kiara Luna, LMHC, suggests reaching out to see if your friend is doing OK. If they say everything's fine, that's when it might become clearer that their distance has more to do with your connection than anything else.
At that point, Bennett says, "the best course of action is to accept reality and attempt to meet people who [are a better fit for your life] and who will hopefully be more loyal." It really does hurt to lose a friend but trusting that there are other people out there who will love and support you can make it easier.
Here, a few signs someone doesn't want to be your friend anymore, according to experts.
If any of the above sounds familiar, try to remember that many friendships come to an end. If you and your friend no longer see eye-to-eye, have entered different phases of life, or no longer enjoy hanging out, it's more than OK to wish each other well and move on. Losing a friend is incredibly tough, but once you surround yourself with people who appreciate your friendship, you'll realize it was for the best.
Sources:
Jonathan Bennett, certified counselor and relationship expert
Kiara Luna, LMHC, psychotherapist
Nicole Sbordone, LCSW, licensed clinical social worker
Dr. Tiffany Towers, clinical psychologist
Alex Ly, AMFT, registered associate marriage and family therapist
Paige Harnish, LISW, CMHIMP, therapist
Dr. Holly Schiff, licensed clinical psychologist