8 Brilliant TikTok Hacks For Falling Asleep Faster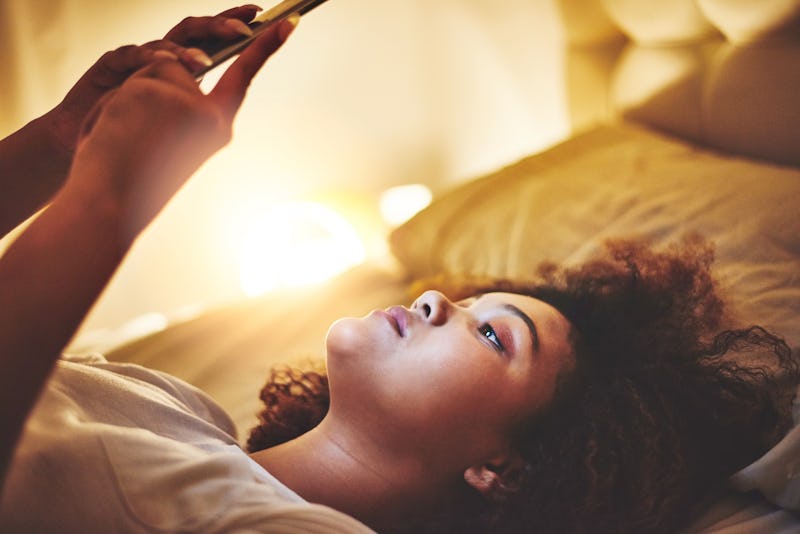 Delmaine Donson/E+/Getty Images
This might sound a little ironic, but TikTok is loaded with smart tricks that can help you catch better ZZZs. While that means scrolling through your phone, it's worth checking out TikTok hacks for how to fall asleep faster if you've been having trouble hitting the hay.
Even pro snoozers deal with tossing and turning once in a while. Not being able to fall asleep can happen for a whole slew of reasons — maybe you're not tired just yet, your mind is racing, or you're dealing with someone snoring next to you. Whatever the case may be, plenty of TikTok users have shared pretty genius tips and tricks for drifting off into dreamland without the delay.
The sleep hacks range from the slightly weird — like wearing socks — to the incredibly simple (try a self-massage!), but all of them aim to quiet your mind and body down for some shuteye. If you've tried everything from a Holly Golightly-esque eye mask to cutting down on your caffeine intake during the day, and you still can't doze off easily, TikTok is here to help. Keep reading for the most brilliant TikTok hacks for falling asleep faster, and enjoy dozing away in peace.