18 Facts To Share On International Women's Day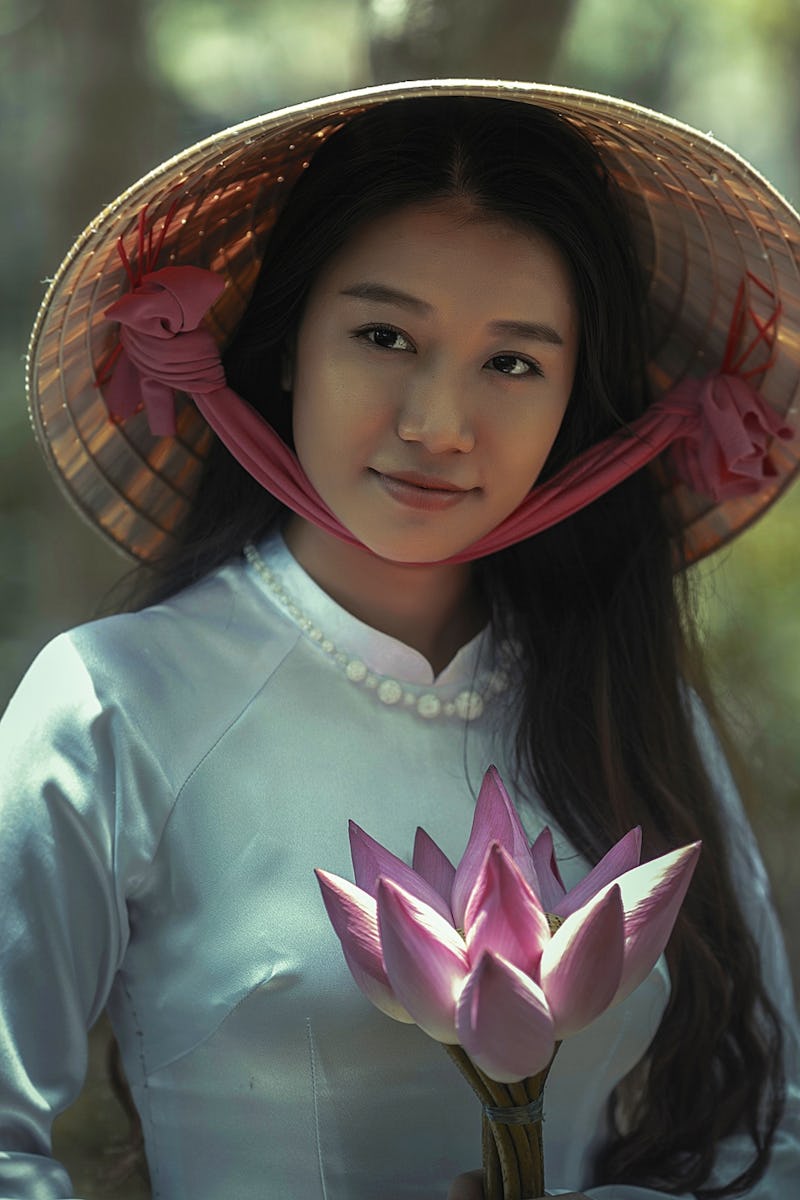 Although I've been writing about feminism and gender for years now, I'm embarrassed to admit that I didn't even know that March 8, International Women's Day, was a real holiday until last year — and I didn't know the origins of the holiday until this year. Unfortunately, International Women's Day hasn't always received the coverage it deserves, much like the fight for gender equality itself. So if you, like me, have way more questions about the holiday than you'd like to admit, don't feel too bad about it. Instead, kick-start your celebration of this super feminist holiday by reading about all the facts you should know on International Women's day.
Be forewarned: some of the facts you should know on International Women's day are inspiring, some of them are infuriating, and others manage to be both. Sadly, as much as the fight for women's rights has progressed since International Women's Day's got it's start in 1908, we still have a long way to go before gender inequality is a thing of the past. Fortunately, though, all of the facts you should know on International Women's Day prove that women — and the celebration of women's overall progress and undeniable fierceness on a global level — is super important. Here are 18 facts you should share on International Women's Day.
1. International Women's Day was born on March 8, 1908 when 15,000 women marched through the streets of New York City to demand shorter hours, better pay, and the right to vote. The first International Women's Day event wasn't held until 1911, and only then in Austria, Denmark, Germany, and Switzerland. The UN didn't recognize it as a holiday until 1975.
2. It wasn't until 2011, to honor the centennial of the first International Women's Day event, that President Obama declared the entire month of March "Women's History Month" in the United States.
3. The UN Women Report from 2015 showed that, despite women working longer hours than men when both paid and unpaid work is taken into consideration, women still earn an average of 24 percent less than men do worldwide. This wage gap is by far the worst in South Asia, where women earn 33 percent less than men.
4. Fifty-eight percent of college graduates are women, and this increased percentage of educated women has been directly tied to economic growth worldwide — and faster economic growth at that. Among the 34 countries that participate in the Organization for Economic Co-operation and Development, (OECD), more education for women and girls accounts for 50 percent of their economic growth over the past 50 years.
5. This probably comes as no surprise, but women still spend more time on housework and childcare than men do. The UN reports that women spend one to three hours more on housework than men, two to 10 times the amount of time caring for children and the elderly, and one to four hours less per day on economic market activities. In fact, in the European Union, 25 percent of women say this is why they're not active in the labor force, whereas only three percent of men can say the same.
6. Only 22 of Earth's 197 countries can say they have women serving as heads of state.
7. As of 2014, there were 16 million women living with HIV, meaning 50 percent of all adults with HIV are women. It's not uncommon for women living with HIV to experience violence simply because of their HIV status. The UN reports that at least 14 countries force HIV positive women into involuntary abortions and sterilizations.
8. According to a 2010 longitudinal study performed in South Africa, intimate partner violence increases women and girls' chances of contracting HIV by 13.9 percent, and power inequity in relationships increases the risk by 11.9 percent.
9. Despite the UN's Declaration on the Elimination of Violence Against Women back in 1993, currently, 1 in 3 women worldwide are victims of physical or sexual violence — and it's usually at the hands of an intimate partner.
10. Despite the fact that women outpace men in both secondary and higher education, unemployment rates disproportionately affect women worldwide. As of 2013, the global female employment-to-population ratio was only 47.1 percent. Conversely, for men, that percentage was 72.2.
11. Last year, UNICEF reported that over 500 million women and girls worldwide don't have access to a private, sanitary space where they can tend to their menstrual hygiene. That's half a billion women and girls across the globe who aren't granted the basic necessity of a clean, safe space to deal with their periods.
12. A mere 14 percent of top executive positions in Fortune 500 companies are held by women. Only 24 of those companies have female CEOs.
13. While the percentage of women married before the age of 18 has dropped in North Africa and the Middle East by about 50 percent in the last 30 years, globally speaking, one in four women alive today were child brides.
14. Though we've seen progress where Female Genital Mutilation (FGM) is concerned, (Nigeria banned the practice in May of 2015), the fact remains that 200 million women and girls alive today have experienced FGM; some during their infancy, but almost all by the age of 15.
15. As of 2013, child marriage is more likely to kill girls in the developing world than war, AIDS, tuberculosis, or any other cause of death. In fact, complications from pregnancy and childbirth is the number one killer among girls ages 15 to 19 in the developing world.
16. A woman in Africa faces a 1 in 31 chance of dying from complications in pregnancy or childbirth.
17. According to UNICEF, approximately 31 million girls of primary school age, and 32 million girls of lower secondary school age, were not in school in 2013. That means an estimated 63 million young girls worldwide are out of school.
18. As of 2013, it was estimated that if child marriage continues at it's current rate, then 39,000 young girls will become child brides daily. That means 142 million girls annually will be married too young. Lack of education for young girls and child marriage rates are directly connected, too. As UNICEF reports, if every girl in sub-Saharan Africa and North and West Asia received their secondary education, child marriage would drop a whopping 64 percent.
Images: Unsplash, Giphy/(4)