Aerie Lingerie Proves That Self Love Sells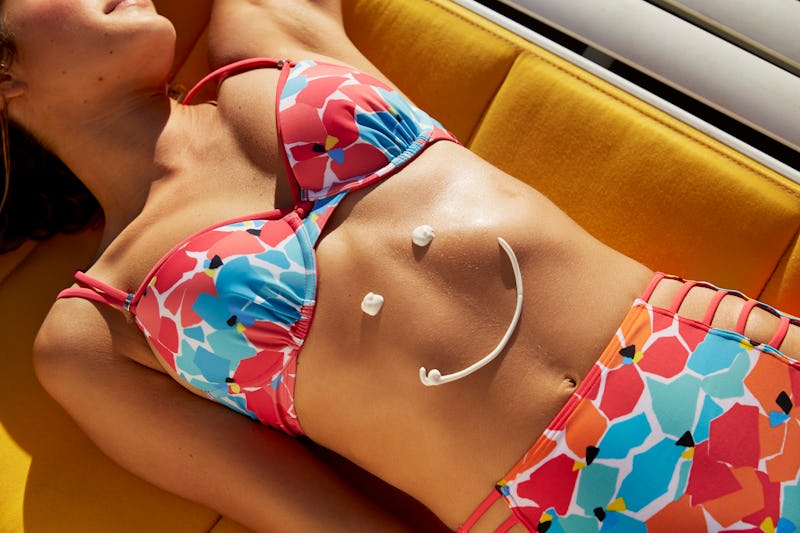 Body positivity has been taking the world by storm and in turn, more and more brands have been using the self love movement in their campaigns. On Thursday, we got actual proof that body positivity sells, since Aerie lingerie reported a rise in sales after utilizing empowering campaign imagery, Refinery29 reported. The American Eagle-owned brand made headlines multiple times this past year with its self love-orientated ads, and it's clearly paying off.
The figures speak for themselves, since the retailer's latest report reveals that 2015 sales were up 20 percent, with fourth quarter sales rising by a staggering 26 percent. Even if you're not particularly interested in the monetary gains of big businesses, this is undoubtedly a win for the body positivity movement. Other companies are running out of reasons for using body shaming adverts to try to push their merchandise. Not only can negative imagery and messaging affect people's self love and self worth, but it obviously isn't even necessary to sell things.
Aerie has now tried, tested, and proven that self love has a place within retail, and hopefully other brands can catch up. Women should be celebrated in the ads and campaigns created to sell them things, rather than knocked down and belittled. So how did Aerie pave the way for self love marketing? It's been an interesting journey, to say the least.
In early 2014, the brand launched its "Aerie Real" campaign, which led to the promise of utilizing non-Photoshopped images in its advertisements. This was followed up by signing actor Emma Roberts as a model in Aug. 2015, with the vow of not retouching her images. It was a powerful step forward for taking celebrities off pedestals that dictate how "perfect" they should look.
Roberts spoke to Refinery29 about the campaign when it launched. "I hope girls feel good knowing that when you see these supposedly 'perfect' people in movies or in ads, that's not real," she said. "You know, I'm like any other girl — sometimes you wake up and you're having a great day, and other days you just don't feel good about yourself. The way actors and celebrities are presented can be so unrealistic, and I wanted to put myself out there in a different way."
Although it was great to see a celebrity un-retouched, the move didn't feel like a total step forward for body positivity considering Roberts is still thin, white, cisgender, and meets traditional Eurocentric standards of beauty. But then Aerie and the Aerie Real signed body positive curve model and Instagram superstar Barbie Ferreira to model the swimsuit range in January of this year — making for a more relatable and still just as beautiful face for the brand.
Aerie didn't just use its no retouching policy to promote body positivity, though. The brand notably partnered with the National Eating Order Association in 2015 to not just use self love to sell lingerie, but to actually help those who desperately need it. By working with the association, the brand proved that body positivity isn't just a marketing gimmick, but a movement it's committed to helping.
Want to learn more about body positivity? Check out the video below and subscribe to Bustle's YouTube channel for more self love inspo.
Images: Courtesy Aerie Lingerie