Adorable Shoes That Are As Comfy As They Are Cute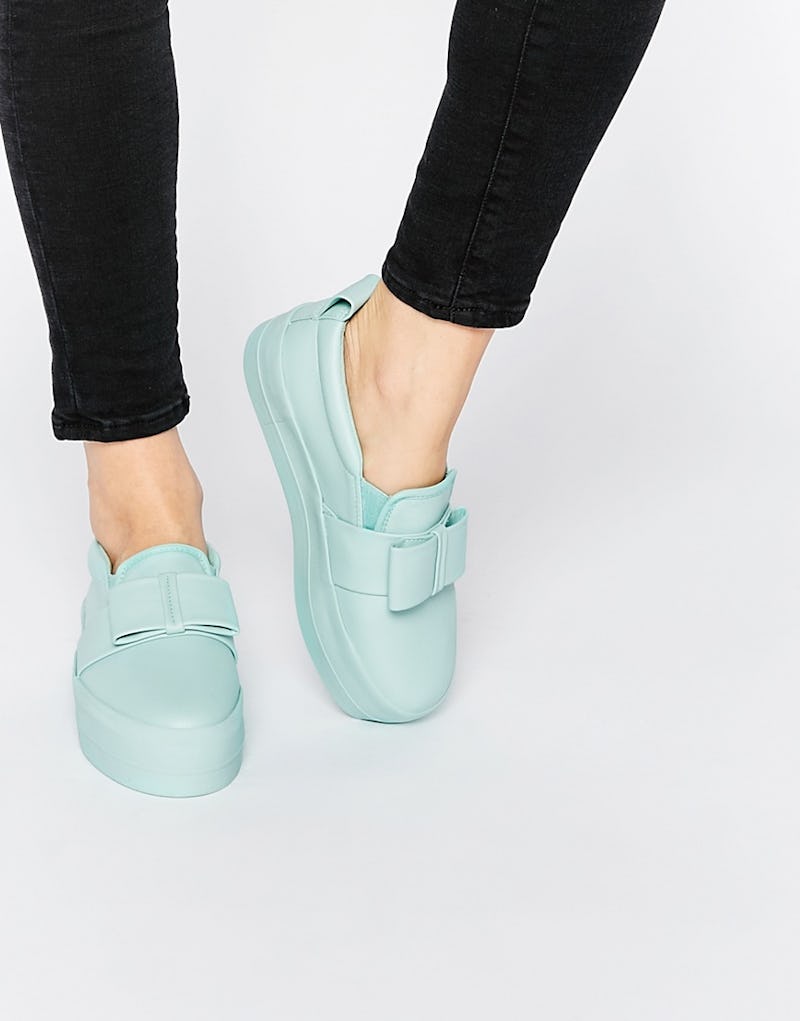 Wearing a pair of shoes that make you feel uncomfortable or cause you pain is the pits. Cute and comfortable shoes are a must-have for anyone who's on their feet all day or those who lead an active lifestyle. The only thing worse than wearing painful shoes is knowing that you have to suffer for many more hours, while your feet are pinched, blistered, and rubbed raw. There comes a time when bandaids seem pointless and you wish you utilized your gel pads as precautionary measures, because they can't turn back time now the damage is done.
Vacation shoes can soon turn into devilish footwear from hell, trapping your tootsies in a torture chamber of pain. These kind of shoes are often bought last minute, because they look cute and you hope they'll go with everything else in your suitcase. The problem is, you don't often have time to wear in this fancy footwear and by the time you arrive at your destination, it's far too late. Your nature walks or meanders into the hive of your holiday resort soon turn into marathons, where you feel like you're running shoes are made of fire. The most frustrating thing is, you probably couldn't pack many pairs of shoes, so you may be stuck in a pair of (literally) killer heels for the rest of your trip. No one should have to suffer pain for beauty, so here are some super cute shoes you'll find comfort in.
1. The Fruity Flats
Watermelon Ballet Flats (Wide Width,) $36.50, torrid.com
Fruity fashion is so fun and these watermelon inspired flats are no exception! You'll look delectable in these mouthwatering flats, as you complete errands or discover a new city.
2. The Pouty Pair
Pink Lips Women's Classics, $55, toms.com
After forcing yourself to become accustomed to horrendously uncomfortable high heels, you'll be ready to fall in love with these sweet shoes.
3. The Barbie Slip Ons
Barbie By SW Adele, $195, sophiawebster.com
These sneakers are a classic slip on shape, they're Barbie themed, and they've got a patch of glitter on the heel – is there anything else you could want from a pair of shoes?
4. The Bunny Sneaks
Bunny Sneaks White Nappa, Approx. $240, minnaparikka.com
It's no wonder that these bunny sneakers have been spotted on the feet of celebs and bloggers – they're utterly adorable! These shoes would be the perfect pair to wear to your Easter weekend celebrations.
5. The Blooming Beautiful Sneakers
Be Active Tennis Sneakers E Fit, $40.99, simplybe.com
Fans of florals will love these delightful sneakers featuring some bright blooms. They'd make a wonderful addition to a spring time wardrobe.
6. The Subtly Sparkling Pair
Lipsy Anna Nude Embellished Sneaker Sneakers, $84, asos.com
These divine sneakers – featuring embellished toes and heels and ribbon style laces – could be worn for a long glamorous trek, to a dinner party, or for a night on the town.
7. The Gorgeously Glittery Design
Taylor Swift's Champion Glitter Lace, $29.95, keds.com
Taylor Swift collaborated with Keds to create sneakers that are decorated with glitter and lace... I'll take one in every color!
8. The Disney Slip Ons
Disney Ursula Sneakers (Wide Width,) $39.50, torrid.com
You're sure to feel unstoppable in a pair of Ursula inspired sneakers. Nothing will stand in your way!
9. The Dragon Skin Flatforms
Flatform Universal Iridescent In "Grey," $90, teva.com
Channel Daenerys' dragons in these iridescent, scaly flatforms and burn your painful heels! Or maybe just give them to charity.
10. The Fresh Flatforms
Asos Dark Moon Drenched Flatform Sneakers, $43, asos.com
Look and feel fresh in a pair of mint green flatforms with cutesy bow details.
11. The Cute Boots
Women's Original Short Color Haze Rain Boots, $165, hunterboots.com
Traverse mud and puddles and walk off the beaten path with a fashionable flair, in these quirky, short wellington boots.
Life is for enjoying, not wincing with every step you take, so go adventuring in practical yet super cute shoes!
Want more fashion and beauty? Check out the video below, and be sure to subscribe to Bustle's YouTube page for more hacks and tricks!
Images: Courtesy Brands