8 Author Tumblrs You Should Follow Right Now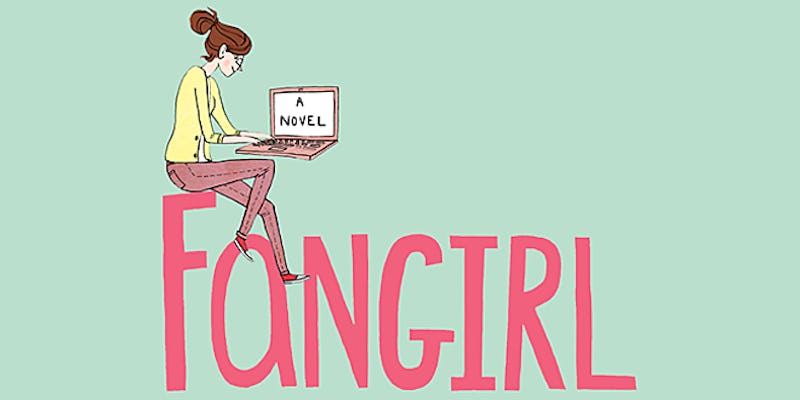 As an avid reader, I consider Tumblr a great website for book lovers. I don't just mean a great resource for procrastinating by scrolling through endless pictures of cute puppies and hilarious text posts (though there's plenty of that to be found). It's a great resource for following authors, finding new books, and engaging with fellow fans of your favorite novels.
First of all, if you love a book, chances are there are other fans out there blogging about it, too. Before Tumblr, I would read a book and have no one to talk about it with. Now, with a few clicks, I can not only find fans of the series… I can send messages to the author as well!
Which brings me to one of my favorite parts of Tumblr: author blogs. So many authors are active on social media, and they spend ~almost~ as much time on Tumblr as you do. Gone are the days when you had to write a letter to your favorite writer and wait for a response in the mail. Gone are the days when you didn't know exactly when the next book in the series would be coming out. Thanks to author Tumblrs, you can write to your favorite authors and stay updated on their work with just one click of the "Follow" button. Here are a some must-follow author blogs to get you started.
1. Rainbow Rowell
Fangirl author Rainbow Rowell reblogs everything from fan casting of her novels to Star Wars memes. To experience the general awesomeness that is here blog, follow here.
2. Erin Morgenstern
If you liked the aesthetic of Erin Morgenstern's book The Night Circus , you will love her Tumblr. She reblogs plenty of photos and quotes that perfectly match her writing style, which is perfect for fans of this whimsical read. Find her site here.
3. Ransom Riggs
Ransom Riggs, the author of Miss Peregrine's Home For Peculiar Children, answers tons of fan questions on his Tumblr. If you're stoked for the upcoming Miss Peregrine movie, it's the perfect time to follow his blog, because he's been answering a lot of questions lately regarding the film. Here's how he responded when a fan asked where he found all the "bizarre photos" :
"The photos in the books are all real – I found them at flea markets and swap meets and in the collections of friends of mine who also collect old photos. A couple have had a minor amount of photoshop done on them, but it's less than 5%. Most of the creepiest ones are absolutely real!"
Follow Ransom Riggs here.
4. Marie Lu
The author of the Legend and The Young Elites trilogies, Marie Lu boasts an incredible author Tumblr, where she posts information on her books and answers fan questions. Follow it here. But what I find particularly compelling is her photography Tumblr, where she posts about her own personal photography. Follow the photography Tumblr here.
5. Shannon Hale
For plenty of inspirational discussions on gender and literature, follow the Tumblr of author Shannon Hale. You probably know her from her YA books such as The Goose Girl or from her adult fiction, such as Austenland. Fitting that she would reblog female-centric literature discussion posts! Find her Tumblr here.
6. Cassandra Clare
The Mortal Instruments creator Cassandra Clare answers so many fan questions. If you're a Mortal Instruments fan, Clare's Tumblr is a must-follow for a behind-the-scenes look into the author's mind. Find it here.
7. Sabaa Tahir
Sabaa Tahir, author of YA hit An Ember in the Ashes , has a great Tumblr where she answers fan questions, posts info about book tours, updates readers about sequels, and reblogs fan art. It's basically everything you could want if you have a massive book hangover from reading this great debut. Follow her here.
8. Neil Gaiman
My favorite part of American Gods author Neil Gaiman's Tumblr is when he gives advice to aspiring writers. Here's a sample:
"First of all, you need to read. Read everything you can lay your hands on. Read the 'classics' in whatever areas of writing you want to work in, so you know what the high points are. Read outside your areas of comfort, so you know what else is out there. Read.
Second, try things out. Enjoy yourself. If you find a writer you like, write like them. And then sound like something else. Write anything. Don't worry about it being good or read by other people. Just play, and play a lot.
Third, read books on writing, use anything that seems interesting and ignore anything that you want to. When I was a boy, I remember the delight with which I found a book called THE CRAFT OF SCIENCE FICTION, edited by Reginald Bretnor with essays by a bunch of writers, although the only things I've used (I think) were John Brunner's descriptions of the different shapes of stories, and Larry Niven's advice to treasure your typos (which is where CORALINE came from).
Fourth, live as much as you can. The more things you see, the more places you go, the more lives you touch, the more you will be able to write truthfully, and the more memories you will have to make your imaginings real.
Don't let people discourage you. (You are under no obligation to tell anyone you are going to be a writer.) You are not on anyone's timeline. You can get a job that's a writing job, or get a different sort of job: neither of these things matter in the long run. Just know that you are going to have to make the time to write.
Beyond that, you are on your own. And, when it's you in front of a screen or a blank piece of paper, that's the way it's always going to be."
Find similar advice, reblogged fan art, commentary on his many literary works, and answers to reader questions here.
Images: Courtesy of Razorbill (1), Penguin Books (1), Quirk Books (1), St. Martin's Press (1)