11 Best Harry Potter Moments Of 2016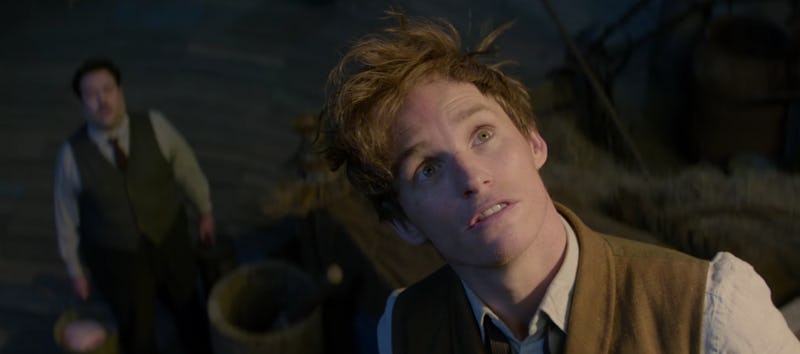 2016 is never going to go down in the history books as a great year — but it doesn't have to be a total write-off. In fact, if you're a Harry Potter fan, this year has been pretty awesome. We should have known that 2016 was off to a great start for Potterheads when, in the last few days of December 2015, it was announced that Hermione Granger would be Black in Cursed Child . That set the bar high — and 2016 delivered.
But before we celebrate the best Harry Potter moments of 2016, let's take a minute of silence (and raise our wands) to remember the worst moment: the day we learned that beloved Snape actor Alan Rickman passed away. His death was a terrible shock — but it was wonderful to hear all the lovely words that Rickman's fellow Harry Potter actors had to say about him.
Rickman was a big fan of the Harry Potter series, praising J.K. Rowling for being a "great storyteller" — so I'm sure he would have been thrilled to see quite how much the series continues to live on today, nine years after the final book came out. Even after all this time, Harry Potter was the absolute highlight of 2016. Here are 11 of the best moments.
1. J.K. Rowling Won A PEN Award
Potterheads already knew that J.K. Rowling made the world a better place — but it was amazing to see it confirmed by her winning the 2016 PEN Award in January for creating a "better and more just world for our children."
2. Blake Lively Got A Harry Potter Manicure
If Blake Lively can rock a Harry Potter manicure, we can all rock a Harry Potter manicure. Seeing her pull off this Deathly Hallows inspired look only made it even more socially acceptable to let our Potterhead flag fly in public.
3. J.K. Apologized For Killing Lupin
Killing Remus Lupin was one of the worst things J.K. ever did — but her heartfelt apology back in May allowed our hearts to mend just a little.
4. The Cursed Child Play Premiered
After months of waiting, the Cursed Child play premiered in London in June. Audiences pledged to #KeepTheSecrets, and rumors flew about an escaped owl on opening night.
5. The Cursed Child Script Was Released
Getting tickets to the Cursed Child play was a near-on impossible task — so it was music to our ears when it was announced in February that the entire script would be released as a book. At last, at midnight on 31 July, the book was finally in our hands — and we all read it before the sun came up.
6. The Original Cast Members Met The New
Emma Watson had us all sobbing when she went backstage with Noma Dumezweni and described it as "like meeting my older self." Then Rupert Grint followed suit — and seeing both versions of our favorite ginger side by side was just too much for our hearts to handle.
7. Pottermore Introduced The Patronus Test
After years of waiting, Potterheads finally got the chance in September to learn what their Patronus would be with the brand new "Discover Your Patronus" quiz. Some people got incredible and rare Patronuses like Thestrals and Hippogriffs; other people got less exotic creatures like, er, stoats and weasels.
8. Even More Fantastic Beasts Movies Were Announced
We were excited enough at the prospect of getting one more movie set in the Harry Potter universe; we were thrilled when we learned that might be three; and we were over the moon when it was revealed this October that there would be no less than five Fantastic Beasts movies.
9. Fantastic Beasts Was Even Better Than We Hoped
After what felt like a lifetime of waiting, the first Fantastic Beasts and Where to Find Them movie was released in November — and it was everything we hoped for and more. Not only did it fulfil our Harry Potter nostalgia, it also introduced an amazing range of new creatures and characters that I can't wait to learn more about over the course of these five films.
10. Bustle Set Up A Harry Potter Podcast
The official Bustle Harry Potter podcast, The Girls Who Lived, was launched this November — and it's the perfect place to turn for discussion of Harry Potter news, fan theories, and debates about some of the more controversial plot points.
11. Cursed Child Is Coming To Broadway!
As the year kicked off on a high with Cursed Child news, it seems wonderfully fitting that now, as the days are growing shorter and we countdown to the New Year, we find ourselves back where we started. At long last, after months of rumors, it has been confirmed that Cursed Child is coming to Broadway. Bring on Spring 2018!
Image: Warner Bros Pictures/YouTube