Is ABC's 'Galavant' a Miniseries?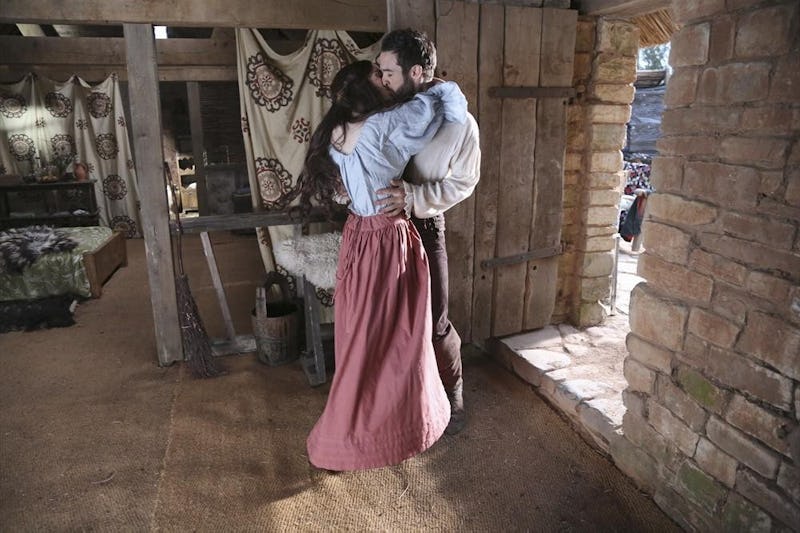 Do you find yourself missing the fantasitcal exploits of Emma, Hook, Regina, and Elsa this New Year? Are you desperately seeking for something to fill your Sunday evenings now that Once Upon A Time is on its midseason hiatus? Never fear — ABC has just the thing for you: Galavant , a brand new musical comedy fairy tale that, judging by the promos, is one part Robin Hood: Men In Tights and one part The Princess Bride with liberal doses of Monty Python And The Holy Grail added in for good measure. The story of a dashing hero attempting to reclaim his "Happily Ever After" when his love, Madalena, is stolen from him by the evil singing King Richard (and stuffed with hilarious cameos from the likes of John Stamos, Ricky Gervais, and Weird Al) is sure to appeal to fans of ABC's popular fairy tale mashup. But all of the posters lately have been declaring Galavant "a 4-week comedy extravaganza" — does that mean Galavant is just a one-off miniseries, or is Season 2 in the cards?
First off, although Galavant will only air over four weeks (Jan. 4-Jan. 25), the season actually consists of eight half-hour episodes. ABC will air two back-to-back episodes every Sunday night in Once Upon A Time's 8 p.m. ET block, resulting in a total run of one short month.
If the idea of a show specifically created to span OUAT's hiatus sounds familiar to you, there's a good reason: last season's spinoff Once Upon A Time In Wonderland was conceived for exactly that purpose... before network execs got too greedy and decided to air it as a full series concurrently with OUAT. Needless to say, while it may have been moderately successful as a time-killing bridge between half-seasons of OUAT, Wonderland was an utter failure as a standalone show, and was unceremoniously cancelled after one 13-episode season.
Thankfully, it appears that ABC has learned its lesson from Wonderland and is sticking to their guns when it comes to Galavant. In fact, the musical show isn't the only hiatus-spanning short-order series on ABC's schedule this winter. The network is doing the exact same thing with Agents Of S.H.I.E.L.D., airing episodes of the 1940s-set spinoff Agent Carter , about the Captain America character who founded S.H.I.E.L.D.
But while Galavant may have been intended only to fill time while OUAT is off the air, that's not to say that it couldn't return if it turned out to be a hit for the network. If the show does well, there's no reason it couldn't return to fill OUAT's midseason break every year, with our hero Galavant riding off on new musical adventures each time. Heck, if it surprises everyone by being a runaway smash hit, ABC could potentially even decide to bring it back as its own show next season; or, alternately, it could underwhelm like Wonderland and quietly fade out of the public consciousness and into the increasingly crowded TV graveyard.
We'll just have to wait and see how well it performs this month — so if you're a fan of musicals or a fan of fantasy, be sure to tune in!
Images: Nick Ray/ABC (2)