If you tuned into Sunday night's anniversary special SNL 40 hoping to catch a glimpse of a few celebs in the audience, you were in luck; the three-and-a-half hour show contained more A-list stars than the Golden Globes, with everyone from SNL veterans like Steve Martin to iconic hosts like Justin Timberlake to cultural icons like Betty White to... other famous people (nice to see you, Peyton Manning) lining the stage and audience. It was hard to keep track of all the famous faces, but a few managed to stand out — some for reasons slightly better (Andy Samberg!) than others (Taylor Swift, we love you, but go home).
For those who did make a positive impact on stage, the feat was especially impressive considering their fellow performers and the fact that this was SNL, after all, a live show in which even the best entertainers often find themselves facing a laugh-less crowd. The vast majority of Sunday night's attendees did just fine, but a few in particular managed to succeed beyond all expectation, making for some of the best, funniest, and most memorable moments of the night. Below, the eight all-star performers of SNL 40:
Maya Rudolph
The fact that Martin Short could say, "and here's Beyonce!", and it not be Beyonce but Maya Rudolph impersonating Beyonce, and for me to be more excited than if Beyonce herself had appeared, says it all. It's common knowledge that Rudolph is an amazing comedian, but I've always felt that her gifts as as an actress, a singer, and an entertainer in general have been under-appreciated. Hopefully that all changed as of Sunday, when Rudolph killed it as Beyonce, providing one of the most hilarious and accurate (that wind machine!) impersonations of the night.
Jimmy Fallon
Alongside Justin Timberlake (who would've made this list if the N'Sync reunion had actually happened), Fallon was responsible for opening the show, and he did it with a bang. Or, more accurately, with a perfectly sung, hugely entertaining rap filled with so much SNL information your head's likely still spinning a day later. As if that wasn't enough, Fallon then went on to act as MC for the entirety of the show's afterparty, performing with Taylor Swift and Ariana Grande, among other stars.
Cecily Strong
For continuing to participate in sketches despite being unexplainably left out of the "Weekend Update" montage.
Will Ferrell
Ferrell was partly responsible for one of the funniest sketches of the night, the "Celebrity Jeopardy" segment featuring the comedian's beloved Alex Trebek and Kate McKinnon's Justin Bieber and Alec Baldwin's Tony Bennett, among others. He kept even the sketch's weakest moments (Christoph Waltz?) from falling flat, and later, he stole the show again while singing an operatic version of "Turn Down for What" with Ana Gasteyer. In a bald cap, no less!
Dan Aykroyd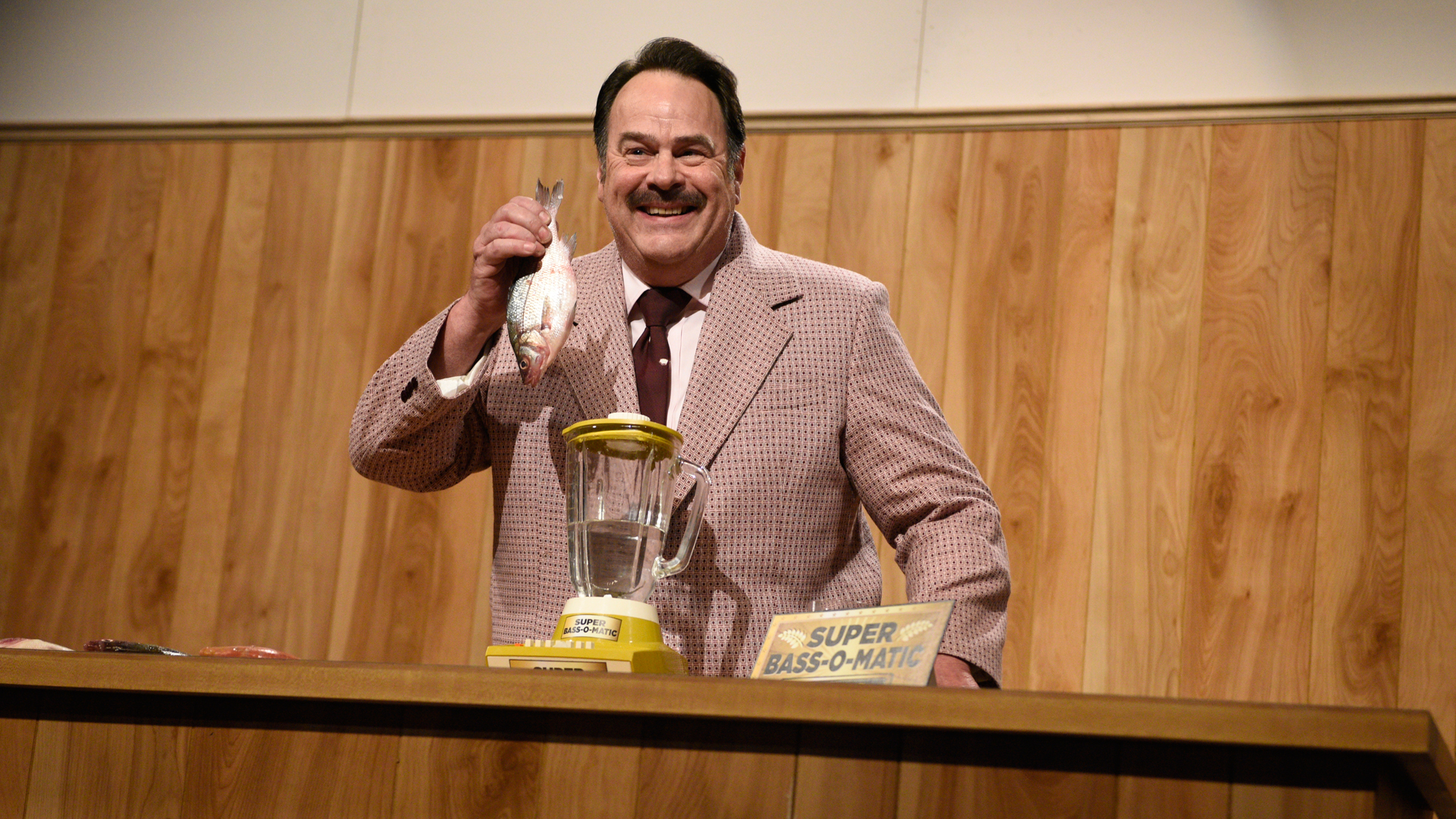 He brought back "The Blues Brothers" with Jim Belushi, gamely blended up a fish for a classic ad, and was generally a big part of SNL 40's success. Aykroyd may not be the in-demand entertainer he was back in the '70s and '80, but as he proved Sunday night, he's more than capable of winning over a crowd.
Jon Lovitz
For not being dead, despite being informed twice that he was.
Kristen Wiig
Neither of Wiig's two sketches on SNL 40 were hits; "The Californians" was underwhelming and often unfunny, and "Garth and Kat" failed to get more than a few of laughs. But while her material was weak, Wiig was nothing but strong, giving the bits her all and still managing to charm the hell out of everyone watching.
Betty White
Betty White made out with Bradley Cooper, then got to watch a clip of herself kissing Will Forte as MacGruber. It was a good night to be Betty White.
Images: NBC (3)