7 People You Need To Invite To Your Grad Party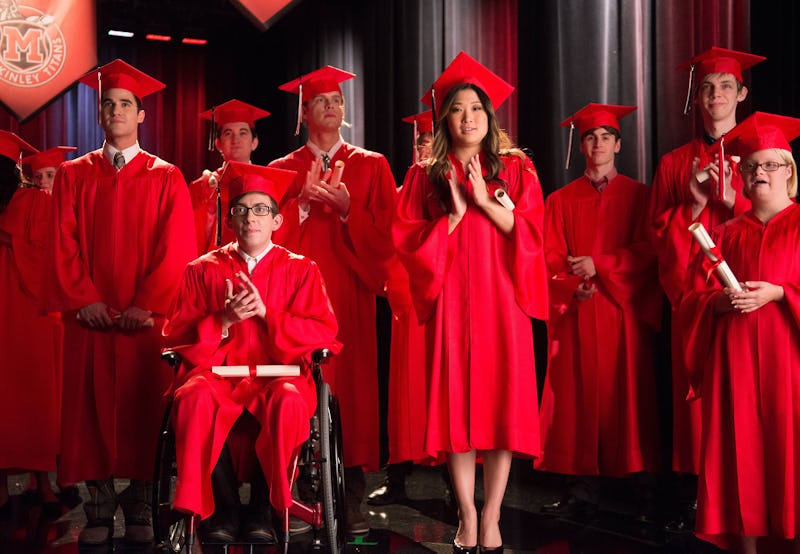 One of the perks of graduating high school (aside from, you know, not having to deal with all the awful things about high school), is celebrating the accomplishment with a graduation party. But with this bash comes some pretty big decisions — where should you have it, how should you decorate your cake, and, most importantly, who should you invite to your graduation party. Believe it or not, the latter requires a little bit of effort. It's not as easy as sending a group text and hoping people show up (though, that's always an option if you prefer).
Granted, there are some obvious invites. Your grandparents, aunts, and uncles, just to name a few. And of course, you can't forget about the friends who made the last four years some of the best ones of your life. But what about the boy you've been crushing on since kindergarten? Or the coach who, despite the torturous workouts, made after school activities more enjoyable? These individuals have played an equally important part making your high school career memorable, and they deserve an invite to your graduation party.
So when writing up your guest list, make sure to include these seven people who shaped your high school experience in some way.
1. Your Crush
This is your last chance to tell the cutie from calculus how you feel. If your crush feels the same way, then you'll get to enjoy one heck of a summer fling. If not, you don't have to worry about any awkward hallway encounters. It's pretty much a win-win.
2. Your Favorite Teacher
Peers may call you a suck-up over this particular invite, but you really shouldn't care what they think now that you've graduated. If there is a teacher who has impacted you significantly, then ask them to come to your party. And if you're really lucky, maybe you'll finally see teach get a little tipsy.
3. Your Super Shy Classmate
It's never too late to change someone's high school experience. Use your graduation party as a way to befriend a classmate who may have been left out over the past four years. Your small gesture could have a huge impact on their future.
4. Your Coach
Celebrate your off-the-field success with someone who pushed you on the field (or court, or rink, or track). If athletics were the highlight of your high school experience, it's important to invite the person who made that possible. Similarly, if there is an instructor or club advisor who you admire, add them to the list too.
5. Your Significant Other
Adding your high school sweetheart to the grad party guest list seems pretty obvious, but it bears repeating. Whether you two have decided to split at the end of summer or attempt a long distance relationship, it's important that you celebrate this milestone together. After all, you wouldn't have made it through four years of dances and drama without each other.
6. Your Enemy
No, this isn't so you can pour pig's blood on her all Carrie. Use your party as a chance to make amends with someone you, for lack of a better term, hated over the past four years. You don't have to walk away from the party as BFFs, but it will be nice to know you two cleared the air once and for all. Not to mention it'll make that Thanksgiving reunion a little less awkward.
7. Your Super Rich Second Cousin Twice Removed
College is expensive, and you'll need all the financial aid you can get. Even if that means enduring an awkward conversation with a relative you've never actually met.
Images: Universal Pictures; Wiffle Gif