How To Get Your Amy Fix Even After The Season Ends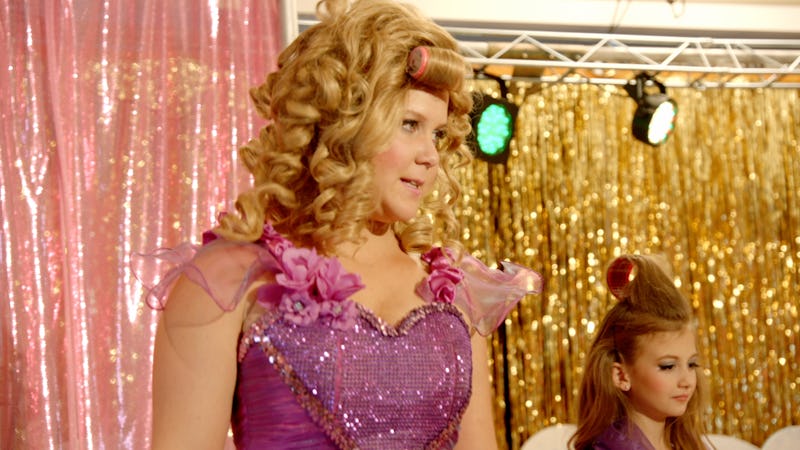 With Season 3 of Inside Amy Schumer ending on Tuesday, TV's favorite feminist will be on hiatus, and that's unacceptable. So, when is Season 4 of Inside Amy Schumer ? While Schumer has been keeping busy with other TV appearances and an upcoming movie, her Comedy Central show brings Schumer's hysterical insights on the ridiculousness of life (particularly for women) right into your home. Thankfully, Inside Amy Schumer was already renewed for Season 4 back in April, so fans don't have to worry that she won't return to TV. But, with no official release date set for Season 4, fans of Schumer will have to live in a little suspense for now.
Comedy Central's female-driven comedy shows have been slaying lately, and Schumer has been at the helm of this new movement. So, it wasn't surprising that Comedy Central decided to renew Inside Amy Schumer for Season 4 the day that Season 3 premiered. Based on Inside Amy Schumer 's original airdates for its previous seasons, Season 4 will most likely be on in April 2016. All three seasons have started in April — with Seasons 1 and 3 ending in July and Season 2 ending in June.
Anything in the year 2016 sounds frighteningly far away, but I promise, as with all TV shows, waiting for Schumer's return to TV won't be as painful as it seems right now. But, if you are in mourning, here are four things you can do while you wait for Season 4 of Inside Amy Schumer.
1. See Trainwreck In Theaters
Schumer's new film Trainwreck that she stars in with Bill Hader (he's my comedy soulmate), Brie Larson, and Lebron freakin' James will be in movie theaters on July 17. Since she wrote the unconventional romcom, expect great things.
2. Marathon Old Episodes Of Inside Amy Schumer
With 30 episodes of Inside Amy Schumer and each being about 22 minutes long, you can have 11 full hours of Schumer. Make sure you have plenty of booze on hand when you watch her series either through your cable provider, Comedy Central, or Hulu.
3. See Trainwreck Again
C'mon. I know if Trainwreck is as good as it looks like it's going to be, you're gonna want to see it again.
4. Watch Her Stand-Up Comedy
If you find watching old episodes of Inside Amy Schumer or repeatedly seeing Trainwreck in theaters not satisfying enough, there are other ways to get your Schumer fix. On Netflix, you can watch the 2012 comedy special Women Who Kill , featuring Schumer and frequent Inside Amy Schumer guests Nikki Glaser, Marina Franklin, and Rachel Feinstein. She has no upcoming tour dates for her stand-up comedy, but she filmed a comedy special for HBO in May, so the premium cable provider should be airing that before her next season is available. And, you can also see her 2013 Comedy Central stand-up special Mostly Sex Stuff since it's available to purchase on Amazon.
Until April 2016, I have faith that Schumer fans can fill the void. Do something feminist, drink up, crack a couple dirty jokes — and you'll surely make Amy Schumer proud.
Images: Comedy Central; Giphy (4)