These Harry Potter Quotes Deserve To Be Bookmarked
Professor Dumbledore was wise beyond his 100+ years.
by Candace Cordelia Smith and Sadie Trombetta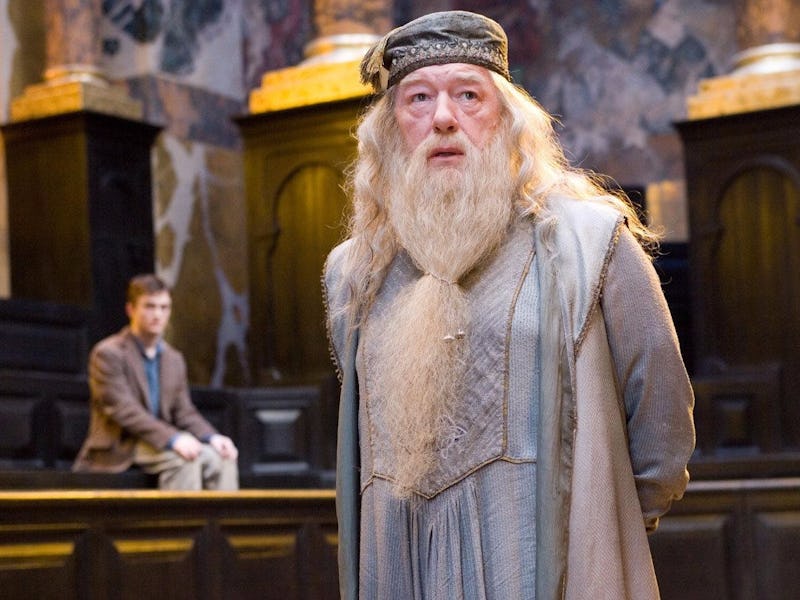 Warner Bros. Pictures
This year marked 24 years since the release of Harry Potter and the Sorcerer's Stone, and fans are nostalgic as ever for the entire Harry Potter series. Avid readers have celebrated by reflecting on what the books meant to them growing up, watching marathons of all eight movies, devouring every bit of news about the actors who play Harry, Hermione, Ron, buying all new Hogwarts swag, and even paying tribute to the beloved series by sharing the most popular Harry Potter quotes from each book.
For the last two decades, Harry Potter has enchanted Muggle readers with stories of not only magic and wonder but of love and friendship, courage and hope, and the important balance of good and evil. Though J.K. Rowling has also shared transphobic and extremely controversial views in recent years, to many Potterheads, the passages from her books remain life-changing. (The Harry Potter cast also reassured fans that it's still OK to hold the books close to your heart despite Rowling's views.)
Surely, as time has passed, people's choices in favorite Potterverse quotes may have changed like the wind. On almost every page of the seven-book series, you can find a quote that is worth printing on a poster, wearing on a sweatshirt, or getting as a tattoo. According to previous data from Amazon Charts in 2017, there was one character whose quotes proved to be the most popular: Professor Albus Percival Wulfric Brian Dumbledore, the best headmaster to walk the halls of Hogwarts and, apparently, the best wizard to turn to for life advice. During his at least 115 years on earth, and especially during his time mentoring Harry as the Chosen One, Dumbledore doled out his supreme wisdom in the form of perfectly quotable one-liners. In fact, the talented wizard was so wise, he even gave out great advice from beyond the grave — see Book 7 below.
In honor of over 20 years of priceless life lessons, here are the best Harry Potter quotes from the books.
This article was originally published on