Twitter Loves 2023's Coachella Headliners Bad Bunny, BLACKPINK, & Frank Ocean
"Coachella is gonna make me broke but who cares!!!!"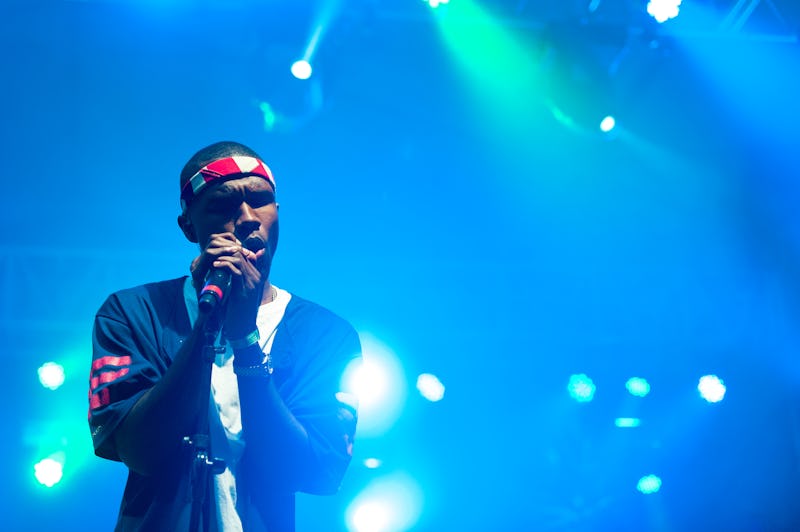 Paul R. Giunta/Getty Images Entertainment/Getty Images
It's time to go back to the desert. On Jan. 10, Coachella revealed the music festival's 2023 lineup, featuring headliners Bad Bunny, BLACKPINK, and Frank Ocean. Fans of theirs can't wait for the show on the third and fourth weekends of April. The inclusion of Puerto Rican rapper-singer Bad Bunny, one of the most-streamed artists of all-time, popular K-Pop group BLACKPINK, and other global acts like India's Diljit Dosanjh, Nigeria's Burna Boy, and Iceland's Bjork indicates a greater international appeal and focus for the long-running music festival.
Meanwhile, R&B sensation Frank Ocean has a strong following despite having not released new music since 2016's Blonde. Ocean's live performances are rare. He was supposed to headline the festival in 2020, which was postponed four times due to the ongoing lockdown.
Calvin Harris is also featured as an additional top performer, though not a headliner. It's believed that his set will function similarly to Swedish House Mafia in 2022, who took over Kanye West's headlining spot with The Weeknd when he backed out a few days prior to the show.
Designed to appeal to music fans of all types, Twitter lit up with excitement at the lineup reveal.
Frank Ocean fans in particular were reading the tea leaves about potential new music stemming from this announcement.
There were some detractors, who found the lineup a little "dry" outside of the top-billed acts.
Fans of "smaller" acts also showed support and excitement for their favorite artists being part of the two-weekend event.
With general admission weekend passes starting at $499, many vowed to start saving up now for the April festival. Others lamented the prices, especially after the recent Taylor Swift ticket debacle and desires to also see pricey Beyoncé and SZA tours this year.
The Coachella presale begins Jan. 13.