Ariana Madix's Most Savage Zingers From The Vanderpump Rules Reunion, Ranked
From cheese graters to Harry Potter references, Madix held Tom Sandoval and Raquel Leviss accountable with creativity and brutal honesty.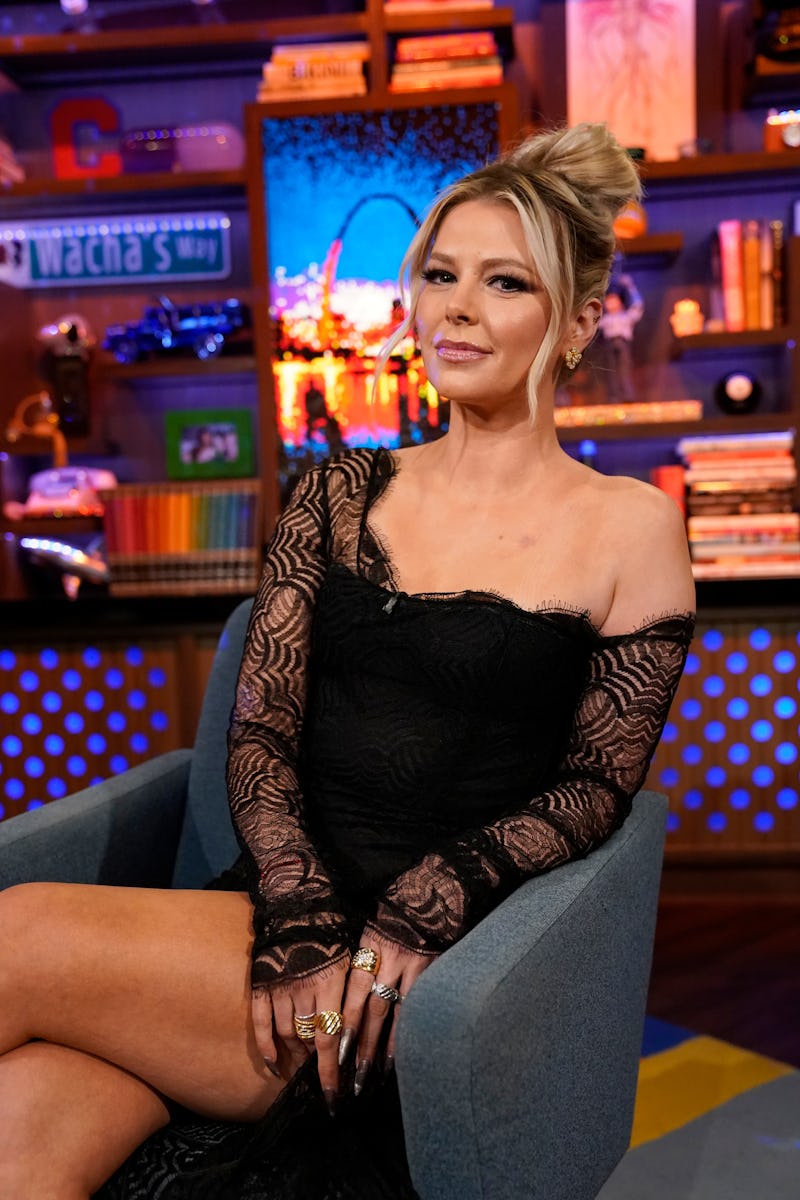 Bravo/NBCUniversal/Getty Images
The Vanderpump Rules Season 10 reunion featured many award-worthy scene-stealers, from James Kennedy to Scheana Shay's trailer 100 yards away from Raquel Leviss. But most fans would agree that the undisputed MVP of the highly anticipated reunion was Ariana Madix, who faced Leviss and ex-boyfriend Tom Sandoval together for the first time after discovering their secret affair just a couple of weeks prior. Madix was in the anger phase of grieving her nine-year partnership with Sandoval, which made for some scorching one-liners that collectively took viewers' breaths away.
From the moment host Andy Cohen sat down with Lisa Vanderpump and the Pump Rules cast, Madix was in fine form, wearing the ultimate revenge dress and holding Sandoval accountable the entire time. Leviss wasn't able to appear on the reunion set for the entire duration due to a restraining order she filed against Shay (which has since been dropped), but once they swapped places, Madix made sure to let her know how she really feels.
As intense as the reunion was, it could've been worse. In May, Madix told The View that she had since found out some things that Sandoval and Leviss had been lying about at the reunion. "I almost wish that somehow I could have found that out beforehand and could have confronted them," she said. Leviss admitted those lies six days after the reunion in her final on-camera interview with producers, tearfully clarifying the true timeline and depth of their affair.
Below, here are Madix's most savage and clever zingers from the Vanderpump Rules reunion, which could be great to use for your own cheating ex-boyfriend.
12. "When is it gonna click that it's f*cking gross?"
Burn Score: 6/10
Madix seemingly clocked Sandoval and Leviss' blank stares and unempathetic reactions to her remarks about their affairs, and she called them out for it.
11. "It's an abomination. Abort it."
Burn Score: 7/10
Perhaps the simplest yet most savage thing one could say about anyone's relationship.
10. "You're ugly, you're hideous, you are rotten on the inside like a moldy piece of fruit."
Burn Score: 8/10
This was Madix's response to both Leviss and Sandoval when they admitted that they were still in love with each other despite the fallout from #Scandoval.
9. "I will not forgive him, and I will not be cheering him on from afar."
Burn Score: 8/10
This was a direct response to Sandoval saying he still loved Madix and would keep cheering her on "from afar." Clearly, she didn't buy it and has no intention of doing the same.
8. "Shhh."
Burn Score: 9/10
At one point during Part 2, Sandoval tried to speak up, and Madix had had it, shutting him down with the most frustrated shush ever uttered on TV. Needless to say, Twitter really felt that.
7. "You are lower than the lowest of low people, you really are."
Burn Score: 9/10
This just about says it all.
6. "F*ck me in this T-shirt."
Burn Score: 9.5/10
Madix didn't say this at the reunion, but it was a clever response to perhaps Sandoval's most vile statement. When asked if he was also cheating with other people, Madix pointed out, "You know who he did sleep with after him and Raquel started sleeping together? Me." Sandoval had a very sarcastic response to that quip. "She kept her T-shirt on, it was really hot," he uttered, causing cries of disgust from the cast, even his BFF Tom Schwartz. But Madix decided to release a T-shirt on the Something About Her online store that says "F*ck me in this t-shirt," with a design of Madix eating a sandwich to tie it back to her and Katie Maloney's forthcoming sandwich shop. Now that's how you monetize.
5. "Diabolical, demented, disgusting, subhuman."
Burn Score: 9.5/10
When Leviss called her affair with Sandoval "selfish," Madix quickly came up with other words to describe her actions, all cutting to the bone.
4. "Don't even f*cking look at me. You don't deserve to look at this."
Burn Score: 10/10
This was one of Madix's first warnings to Sandoval in the first part of the reunion. Not only did she know how hot she looked, but she wouldn't let Sandoval enjoy a single second of it.
3. "You're a dementor. I know you like Harry Potter."
Burn Score: 10/10
If you're a Potterhead, you know just how scary dementors really are.
2. "F*ck yourself with a cheese grater."
Burn Score: 10/10
When Leviss attempted to explain that she was questioning whether Madix still wanted to be in her relationship with Sandoval, Madix quickly pointed out that they were already hooking up at this point and used this zinger for emphasis.
1. "I hope Charlotte haunts you."
Burn Score: 12/10
Madix was referring to her late dog Charlotte, who died just as Sandoval and Leviss' affair purportedly started. Hell hath no fury like the loyal dog of a woman scorned.