14 Shows About Real-Life Scammers & Con Artists You Can Stream Now
It's all about the art of the lie...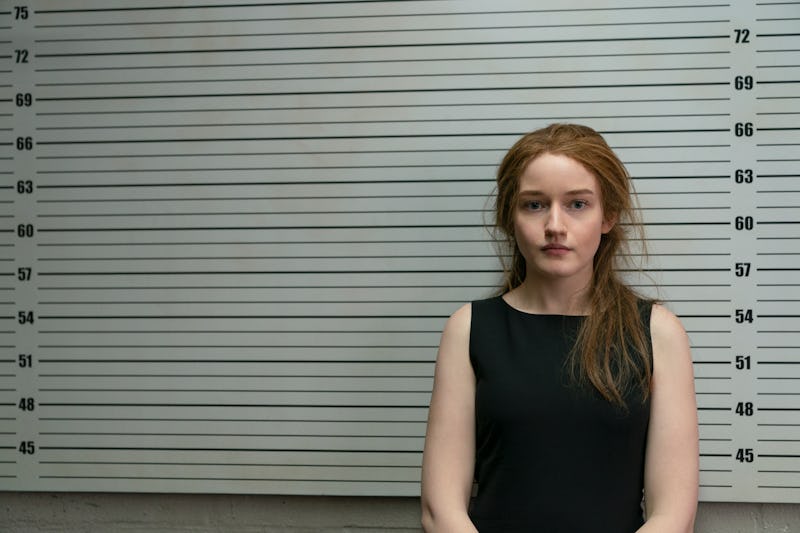 Netflix
Fraudsters, scammers and con-artists are as core to the true crime community as twisted murders and unsolved mysteries. From the disastrous Fyre Festival to the epic takedown of disgraced Theranos founder Elizabeth Holmes, there's no denying that there is something oddly fascinating and wildly addictive about watching something that involves some kind of elaborate scam. It's a vast and complicated world, after all.
Our obsession first began with 2010's Catfish, a documentary that followed filmmaker Yaniv (Nav) Schulman in his quest to discover the real identity of a young woman and her family, which led to a series of unexpected twists and made us all rethink how we approach online relationships. Then came the fascinating story of Anna Delvey, the infamous 25-year-old "Soho Grifter" who scammed her way into New York's elite between 2013 and 2017, which spawned hundreds of articles and even an upcoming Netflix docu-series called Inventing Anna, produced by Shonda Rhimes.
Most recently, we've been entirely gripped by the Sweet Bobby podcast where we uncovered a horrifying decade-long identity scam.
And there's way more documentaries and dramas that delve into the white collar world of fraud, scams and cons to dip our feet into. As well as Inventing Anna, Netflix is also set to release The Tinder Swindler which tells the tale of Simon Leviev, the "son of a billionaire" who conned multiple Scandinavian women out of millions of dollars. And over on ITV, The Thief, His Wife and The Canoe which comes out later this year, is based on the true story of a man who faked his own demise for life insurance money.
From the plain bizarre to the ruthlessly shocking, and sometimes heartbreaking and tragic, our obsession with scammers and con artists doesn't seem to be settling anytime soon. Whether you're looking for a deep-dive on big scale corporate corruption of a laser-sharp individual character study, there is something here for everyone.
So if you want to whet your appetite for everything to come, here's an extensive list of all the twisted and captivating documentaries and dramas to catch up on.