Cole Sprouse Says He's Been Cheated On By "Almost Every" Girlfriend He's Dated
The Riverdale actor also opened up about his breakup with co-star Lili Reinhart.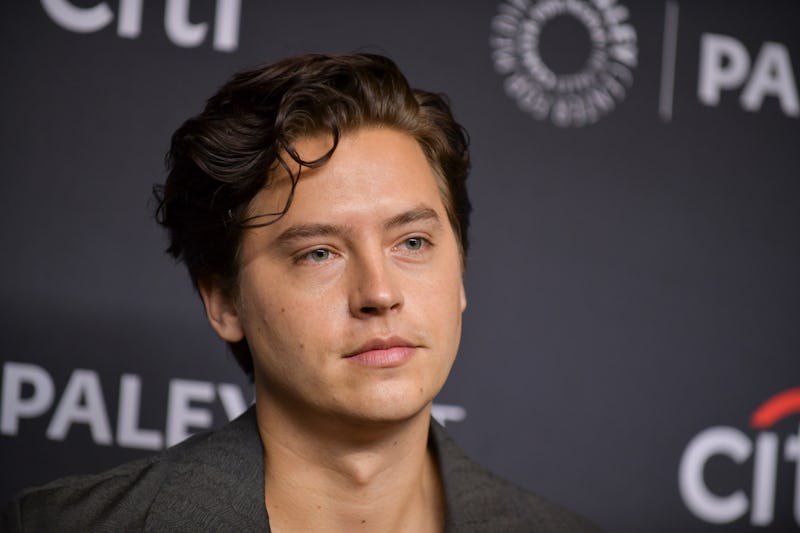 Rodin Eckenroth/FilmMagic/Getty Images
Cole Sprouse is opening up about his past relationships, namely his high-profile one with Lili Reinhart. In a March 8 interview on the Call Her Daddy podcast, the Riverdale star revealed more about their dating life to fans, calling the breakup "really hard" for both of them. Sprouse and Reinhart, who began their relationship while filming Riverdale as the onscreen couple "Bughead," dated from 2018 to 2020. The show's final season premieres on March 29.
As to exactly why he and Reinhart broke up, Sprouse remained mum. He did allude to the separation being mutual. "When you're in a relationship for that long and someone leaves … it's not a surprise. It was time." Sprouse noted that having more seasons to film together after the breakup up wasn't easy. "The work thing got difficult because it was hard to suspend all of the way we felt about each other, and it didn't afford us the luxury of distance to overcome that," he noted. "I know we both did quite a bit of damage to each other." However, he acknowledged that working together all the time on set likely fostered their love life, and noted that their relationship lasted long because of the proximity.
During Sprouse's Call Her Daddy podcast appearance, he claimed he has been cheated on: "Yeah, by almost every single one of my girlfriends. Hold on. Emotionally, yes. Very, very much. And my first girlfriend, physically. ... The current relationship I am in has woke me up to what real compatibility and trust looks like in a way I have never had before. I was also younger and stupid and not the greatest partner either. I was no saint. I was going through my own f*cking traumas ... and trying to reconcile that as a young 20-something. Now, this is the first relationship where I can say, 'Damn, I have real trust here'." Sprouse, who is 30, is currently dating model Ari Fournier.
The former Disney star reiterated that he wasn't the best boyfriend. "I've come to terms with my own inability to be emotionally vulnerable over time," he said. "I literally don't blame any of my partners for anything that has happened, ever." Not just one person in the relationship is to blame, Sprouse added. "I think it takes two to tango in every relationship that you're in, and anyone that points the finger at another person and blames the entirety of some sort of miscommunication on them is probably not doing the self-work."
Months after they broke up, Sprouse shared an emotional Instagram update about their split. "Lili and I initially separated in January of this year, deciding to more permanently split in March," he wrote in August 2020, clarifying the timeline for fans. "What an incredible experience I had, I'll always feel lucky and cherish that I had the chance to fall in love. I wish her nothing but the utmost love and happiness moving forward. All I'll say about it, anything else you hear doesn't matter."
Retrospectively, Sprouse also claimed that he stayed with Reinhart longer than he should have due to "a lot of pressure" and not loving himself "a little more." He added, "I just felt like I had to take care of a lot of people around me, which was not good for me. I probably should have exercised a bit more selfishness in that situation."
Reinhart has yet to comment on Sprouse's interview.