This Girls Aloud x Sugababes Collab Still Hits All The Right Notes
The iconic moment from 2007 has gone viral once more.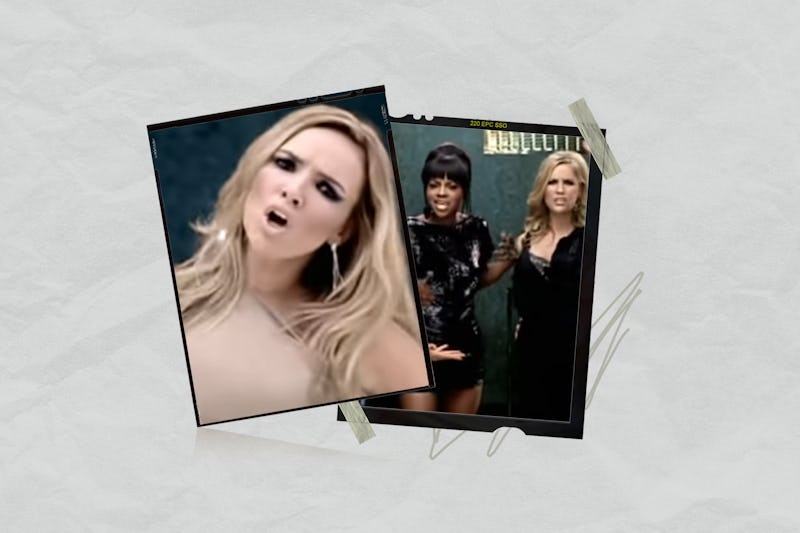 YouTube/GirlsAloud
The late noughties were an unforgettable time, none more so than 2007. The iPhone made its debut, the last Harry Potter book was published, the Spice Girls reunited once again, and two of the UK's biggest girl groups collabed to produce a noughties masterpiece. And nearly two decades later, their song has gone viral once again.
When asked by @PopBase "what is one of the most iconic collaborations in music history?" noughties expert @loveofhuns posted a clip of Girls Aloud and Sugababes collab for Comic Relief, "Walk This Way." Initially recorded by Aerosmith, followed by a collab with Run DMC, Girls Aloud and Sugababes covered the track as a charity single for Red Nose Day in 2007. The song rocketed straight to number one in the week of release (understandably), taking the UK by storm. The girl groups released an iconic music video in tandem with the single, a recreation of the Aerosmith/Run DMC video featuring guest appearances from Davina McCall, Lily Cole, Stephen Mangan, Graham Norton, Ruby Wax, and Natalie Cassidy.
As the track goes viral, both groups have been in the spotlight as of late. The original Sugababes line-up of Siobhan Donaghy, Mutya Buena, and Keisha Buchanan reunited in 2019 and announced their first UK tour in over 20 years last June. Girls Aloud celebrated their 20th anniversary in 2022, and honoured the late Sarah Harding by taking part in a Race for Life in April. Cheryl also made her West End debut in the thriller 2:22 A Ghost Story on Feb. 1, 2023.