The Bachelor Finale Lost Sound During Zach & Gabi's Date
No, it wasn't just your TV.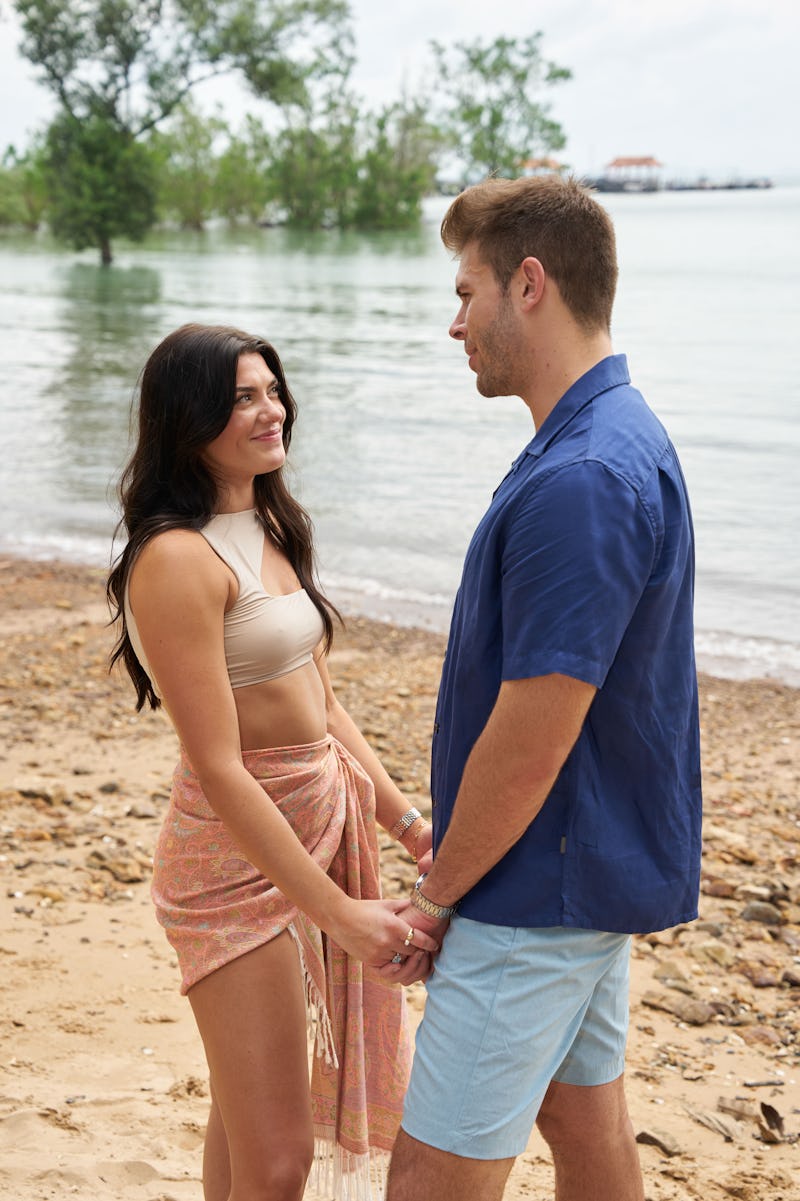 ABC/Craig Sjodin
During The Bachelor finale on March 27, Zach Shallcross was tasked with choosing between his final two women: Kaity Biggar and Gabi Elnicki. This time of the show is always a difficult, confusing time for the lead — but this time around, it was confusing for viewers, too, because the audio completely went out on Zach's final date with Gabi.
So, what happened? After both women met with Zach's family members, he accompanied each on one last Thailand outing. His date with Kaity went pretty smoothly, but when the commercials ended in time for his date with Gabi, the broadcast was totally silent. Viewers could only watch as Zach and Gabi soundlessly met up, hopped on a pair of horses, and rode to the beach, where they kissed in the water and settled on the shore for a chat.
This went on for several minutes before ABC abruptly cut to commercials (which did have sound). By the time the broadcast was back, the audio returned, and the finale continued as normal. However, the show did not return to the beginning of Zach and Gabi's date, leaving that portion a mystery.
Viewers took to Twitter to react to the major error.
Several fans imagined what the situation might look like at ABC, even theorizing that Jesse himself tried to fix the audio. He did apologize for the technical difficulties during After the Final Rose — assuring fans that they "didn't miss anything," though, "except for another shot of Zach in the shower."
Many viewers felt bad for Gabi, who struggled with Zach's ambivalence throughout the final episode.
Others were reminded of everything from silent films to pharmaceutical commercials.
Several fans had fun theorizing what was actually being said on the date — like, perhaps, Zach revealing what happened during his disastrous Fantasy Suite with Rachel Recchia on The Bachelorette.
Or the unconfirmed report that Gabi was reading How to Win The Bachelor back at the mansion.
Despite the hiccup, the accidental silent film did help contribute to a pretty chaotic finale — the final flourish for a season that many have ranked fairly low on the drama meter.
It's not the first time fans have called out The Bachelor sound team, of course. Last season, for example, fans asked the pros to turn down Clayton Echard's various smooching sounds. But a totally silent date during the season finale may be a Bachelor Nation first.