3 Signs Least Affected By The Aries New Black Moon
You'll get to all your grand plans soon, promise.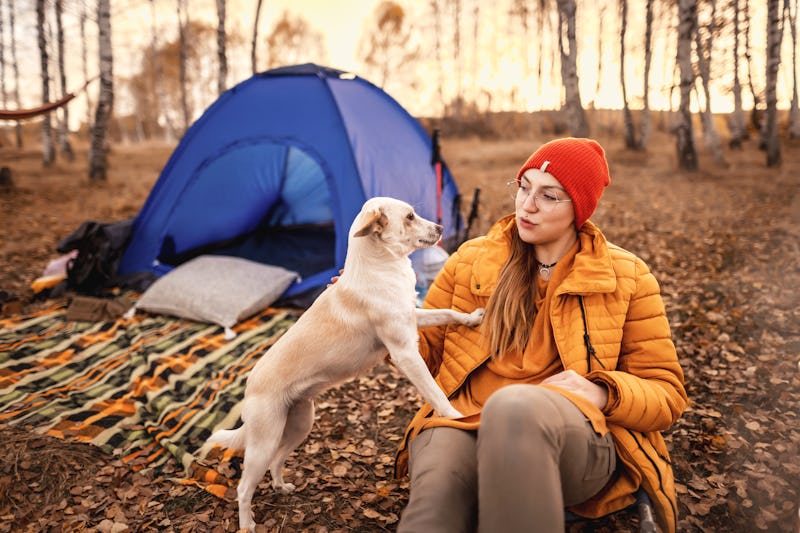 EMILI_VISION/E+/Getty Images
Have you been on the edge of burnout lately? If so, rest may be on the horizon ahead of the next lunation. The April 2022 new black moon, which graces the skies on Apr. 1 at 2:24 a.m. (11:24 p.m. on Mar. 31, PT) in trailblazing Aries, setting our passions ablaze while destroying any self-doubt. But even the bravest warriors need their beauty sleep — so while the self-assured fire sign is all about taking action, this lunation is a great time to recalibrate and plan your next big moves. If you're one of the select zodiac signs least affected by the April 2022 new black moon, you'll get a well-deserved opportunity to slow down and catch your breath.
Commencing the start of the lunar cycle is the new moon, which comes approximately every 28 days. Not only does the luminary signal a literal restart, but in astrology, it also symbolizes fresh vibes and new perspectives. Because the April new moon — also called a black moon, since it's the second new moon in a month for those in the pacific time zone — is setting fire in daredevil Aries, it may seem almost impossible to sit still. However, it's a great time to hone in on the tenacious energy of Aries to set bold intentions and plant seeds when it comes to your aspirations.
Keep reading to see if you're one of the zodiac signs least affected by the April new moon — and how to harness the brazen energy to take charge in all areas of life.