Bustle Newsletter: May 25, 2022
On the out-there wellness practice Mandy Moore loves, Selma Blair's new memoir, and more.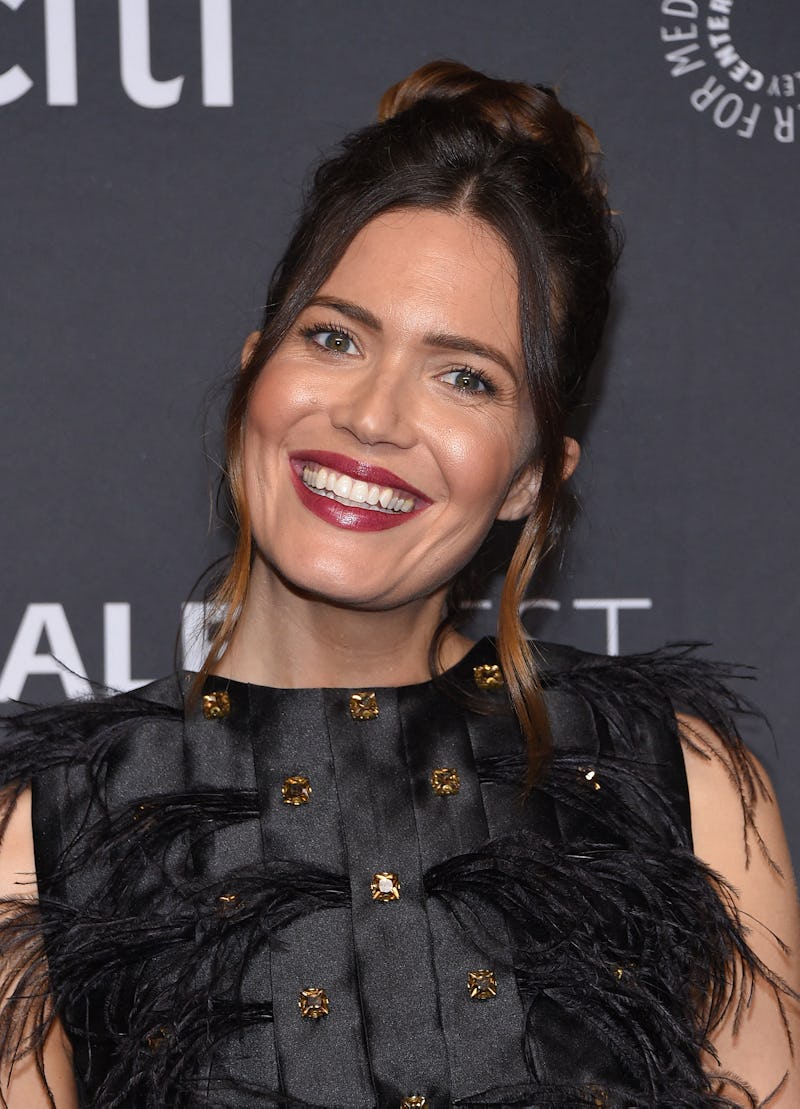 LISA O'CONNOR/AFP/Getty Images
A version of this content appeared in Bustle's daily newsletter on May 25, 2022. If you like what you see, sign up to receive it in your inbox right here.
Mandy Moore On The Out-There Wellness Treatment She's Obsessed With
At the moment, Moore is finding it difficult to keep a strict daily routine — I mean, she has just finished a six-year run on the hit show This Is Us, has a 1-year-old boy, and is getting ready to go on tour for her new album, In Real Life. One thing she does do every day? Watch the sun come up with her husband and their baby. (I know, it's real-life Rebecca Pearson-level cute.) Aside from that and her devotion to long, relaxing baths, Moore also loves to find time for this kinda out-there wellness practice. Read More
The Latest
This Is A Super Chic Way To Modernize A Pixie Cut
With the sweltering summer months fast approaching, maybe you're looking to shed some layers by way of a chop. If so, here are eight ways to soften it with a little bit of texture. Read More
Here's Your Horoscope For The Upcoming New Moon
The late spring flowers are blooming, Gemini season is in full swing, and we're kicking off a sparkly new lunar cycle on Monday. Here's exactly what the long weekend's new lunation has in store for your sign. Read More
How To Support Gun Control Reform Right Now
Does it feel weird to have this wedged in between stories about horoscopes and hair trends? Yes. Does it feel worse not to acknowledge yesterday's tragic events at all? Also yes. If you, too, are feeling frustrated/sad/helpless, here are a few things you *can* do. Read More
Must Reads
Selma Blair Fought Through Her MS Symptoms To Write Her Memoir
As arduous as the physical writing process was, exorcizing such private, painful moments also took its toll. Unlike many celebrity memoirs, which can read as vanity projects, Mean Baby is unflinching: Blair confronts her history of sexual assault, divorce, loneliness, and violence. Here, she chats with Bustle about what it was like. Read More
36 AAPI Voices On What It's Really Like To Grow Up In America
In honor of AAPI Heritage Month, Bustle beauty director Faith Xue spoke with 36 influential creators, brand founders, and voices in the beauty industry to share their lived experiences — from growing up in America, to family and sacrifice, to the comforting foods that reflect their immigrant parents' love. Read More
Astrology
Here's Your Daily Horoscope
Time to finalize your plans. Read More
More Good Stuff