Use These TikTok Transitions To Show Off Your Eras Tour Outfits
Lately I've been dressing for revenge.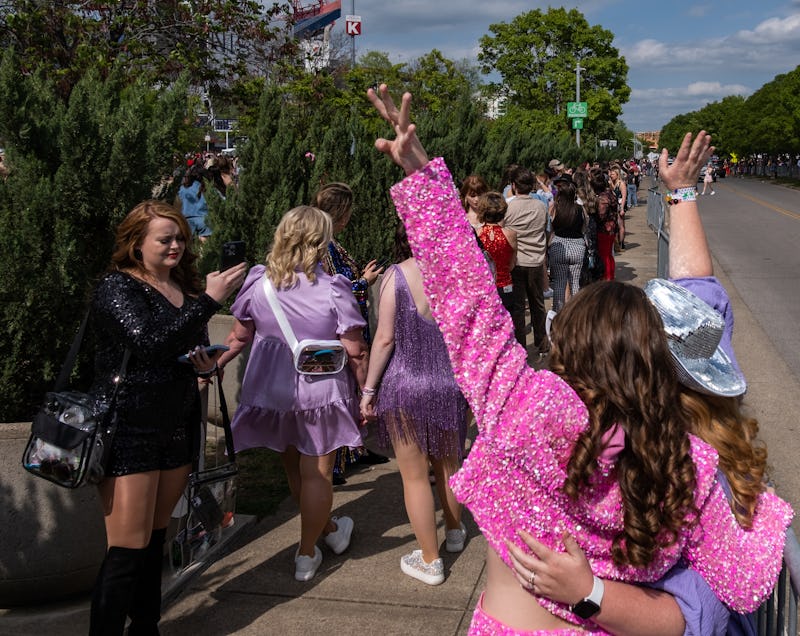 Seth Herald/Getty Images News/Getty Images
The day has finally come: Taylor Swift's Eras Tour has reached your city. You've been waiting for this day for months, and have probably been planning your outfit ever since your Ticketmaster purchase went through. Naturally, you want to commemorate your day with tons of pics and videos, and lucky for you there are plenty of TikTok transition options you can use to document your Eras Tour outfit. Whether you're dressing as one of the singer's early albums or nodding to Swift's most recent release, these Eras Tour TikTok transitions are sure to make your outfit ~shimmer~.
You've probably been keeping a close eye on all the "secret songs" Swift has been playing at every tour stop, as well as the possible easter eggs that might signal a new album is on the way, but now it's your turn to finally see the show for yourself. You could wear a red lipstick in honor of the pop star, or maybe even let the viral Taylor Swift Eras filter pick your makeup look, but one thing's for certain — your outfit is going to be the star of the show tonight. That's why you need the perfect Taylor Swift-inspired TikTok transition to show off your 'fit, because if don't take a video of it, did it really happen? These thirteen transition ideas are Swiftie-approved and cover a range of different eras, so you can pick the one that best reflects your style (and your favorite album).