21 Memes That Perfectly Describe 2020
From Tiger King to the fly on Mike Pence's head.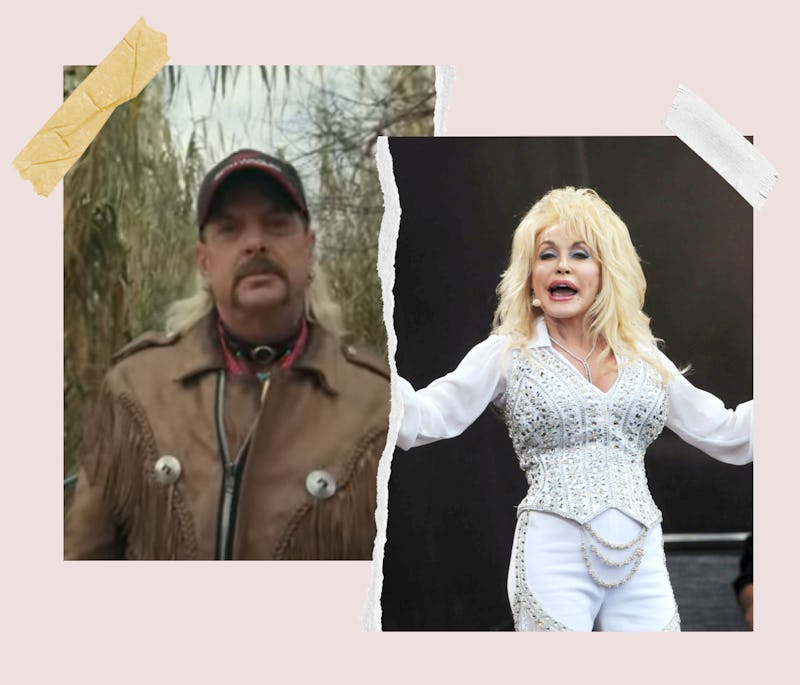 Netflix; Jim Dyson/Getty Images Entertainment/Getty Images
While a healthy diet, exercise, and proper sleep are important in order to function, there's another big requirement… memes. And this year more than ever, they've been the antidote for a much-needed smile. The top memes of 2020 take the cake for not only being laugh-out-loud funny but also for banding much of the world together in these strange and chaotic times.
It's safe to say things started getting weird on the internet once Tiger King hit Netflix in mid-March, and the memes continued to roll in and get all the likes in group chats ever since. We all empathized with the "My Plans Vs. 2020" meme, which symbolized all the canceled trips, unworn outfits, and blowout parties that never happened this year. There were also the memes that blew our minds, like when everything was cake. On the lighter side, viral memes inspired by Cardi B and Megan Thee Stallion's "WAP" and Bong Joon-Ho's kissing Oscars photo gave us the joy we needed to recognize that there is light at the end of the tunnel.
Still can't decide what your favorite meme of 2020 is? Revisit each wild part of this year by checking out these top memes.