The 3 Most Calm Zodiac Signs, According To Astrologers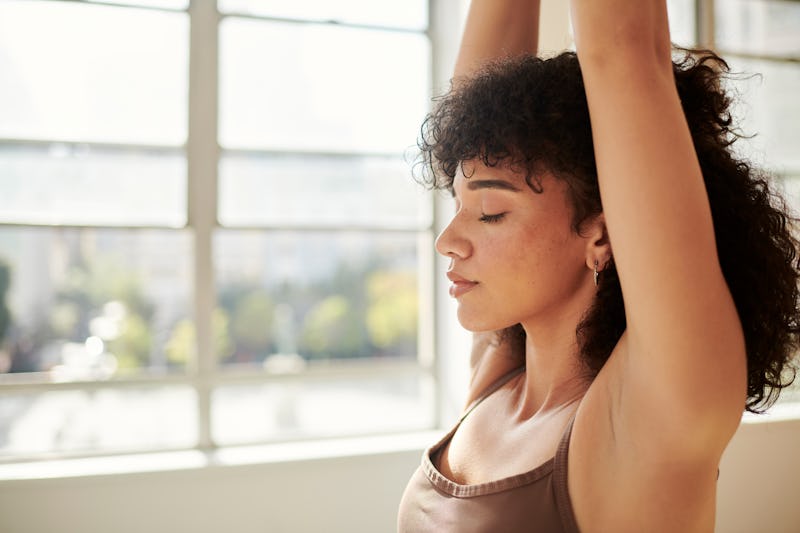 Delmaine Donson/E+/Getty Images
The world can be on fire and yet some people have the ability to remain calm, cool, and collected. These are folks who don't let bumps in the road throw them off. During a confrontation, they don't immediately give into anger or easily lose their cool. They don't seem to worry about what tomorrow or the next six months may bring as well. While everyone can work on becoming more calm in their life, some people are just naturally that way due to the influence of their zodiac sign. According to astrologers, the most calm zodiac signs have a few things in common.
In astrology, the 12 signs can be broken down by modality and element. A zodiac sign's element (fire, earth, water and air) is the foundation of each sign's personality, while modality (cardinal, fixed, and mutable) influences how a sign expresses their energy. If you want to know why some people are more calm than others, you need to take a look at both.
As Stina Garbis, professional astrologer and psychic, tells Bustle, earth signs tend to be the most calm among the elements. "Earth signs tend to reflect the state of ground," Garbis says. "They're stable, immovable, predictable, and at ease. When one is calm, they are not bothered by the winds of life blowing them around. They make decisions and stick to them. They're firm about life."
When it comes to modality, fixed energy is pretty similar to earth energy. According to Garbis, fixed signs prefer staying in the same place. They'd rather plant seeds in one place and grow from there, rather than plant many seeds in a different places. Fixed signs also make decisions about where they are and don't typically worry about the past or future. Like earth signs, they're grounded and live in the present. It's why they tend to come off as calm.
But of course, some earth and fixed signs are calmer than the rest. Here are the most calm zodiac signs, according to Garbis and astrologer Maria Hayes.
Sources
Stina Garbis, professional astrologer and psychic
Maria Hayes, astrologer