The 4 Zodiac Signs Who Love Traveling The Most
Catch flights not feelings.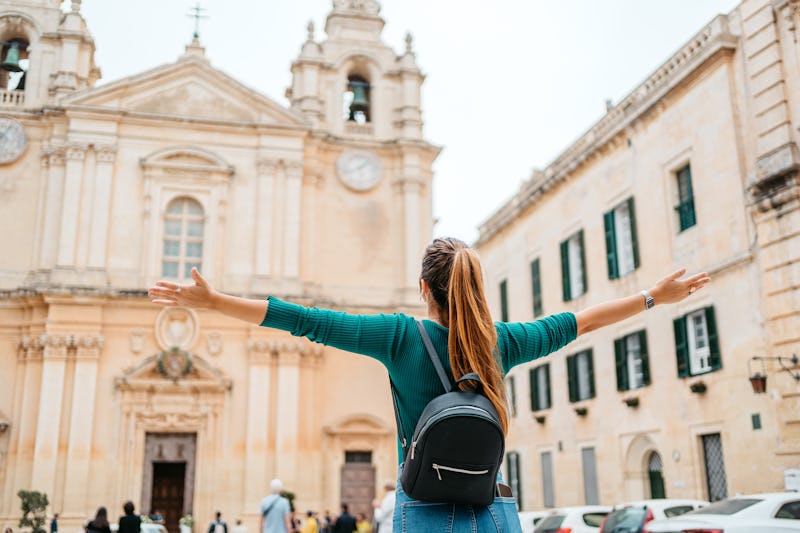 urbazon/E+/Getty Images
Travel is one of the first things we list as an interest on a dating app, but if we're being honest, some people are about that life way more than others. The long flights, the confusing time changes, the constant jet lag — it's not for everyone. But if those minor headaches can't stop you from taking in the stunning views, gorgeous architecture, and historical landmarks of a new city, you must be a true traveler at heart. While there are probably a lot of factors that fuel your adventurous spirit, you might be surprised at how much influence your zodiac sign has over your love of travel.
Your passport has been stamped more times than you can count, your frequent flyer miles are always on the rise, and you can pack three weeks' worth of clothes in a TSA-approved carry-on in your sleep. This is the life of a traveler. When you're not living your best Lizzie McGuire life abroad, you're exploring new cities domestically and compiling a list of all of your favorite spots, because everyone knows to turn to you for recommendations. That's why the signs who love to travel have a reputation for being adventurous, free-spirited, and spontaneous. Thanks to their naturally outgoing and likable personalities, they also have an easy time befriending locals and immersing themselves in the culture, which helps take away any travel anxiety they might have.