3 Zodiac Signs Most Likely To Break Taurus' Heart
This bull would rather stay single than settle.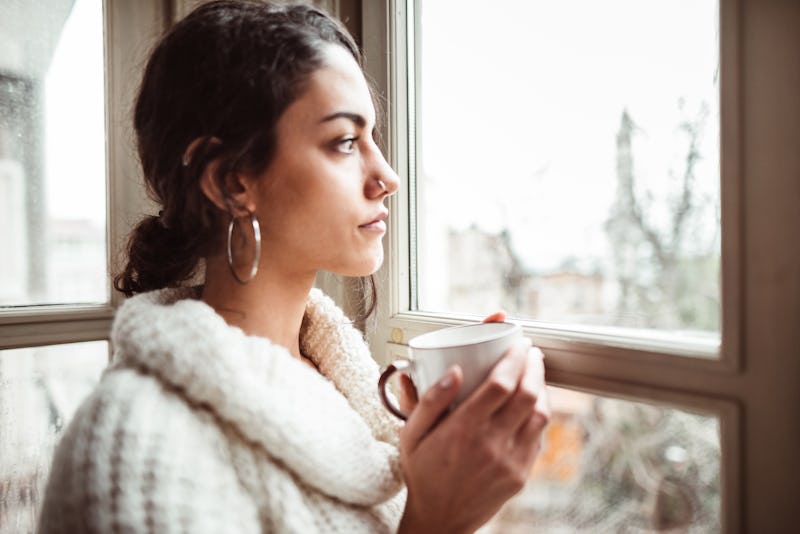 franckreporter/E+/Getty Images
When it comes to matters of the heart, bulls don't mess around. Being a Taurus, you tend to date with the intention of finding someone with whom you can spend the rest of your life. Why waste time on relationships where there isn't a true connection, right? As a Venus-ruled sign, you naturally go for people who have both physical appeal and status, but as an earth sign, you also look for someone who's stable, reliable, and loyal to the core.
Although you love being in love, you'd rather choose to stay single than settle for less. When you finally choose to give your heart away, it's usually a big deal. Sadly, things don't always turn out the way you want and sometimes, people will let you down. But with the help of astrology, knowing which zodiac signs are most likely to break Taurus' heart may help you avoid a bad breakup in the future.
"Taurus wants what they want, and that's that," astrologer Aycee Brown tells Bustle. "They don't want anything in between. However, once you get past their bullish ways, you'll get a soft and loyal love who would do anything for you. Can they be stubborn? Yes. But it's all because they love so hard."
According to Brown, one of the biggest things that would hurt Taurus the most is betrayal. They're extremely loyal to a fault and tend to put all their energy into making a relationship work. It's even very common for Taurus to stay in love with someone long after the relationship is over.
Since you deserve someone worthy of your time and emotional investment, here are the zodiac signs you may want to avoid getting too involved with. According to Brown, they just may end up breaking your heart.
Source:
Aycee Brown, astrologer
This article was originally published on