These 3 Zodiac Signs Are Most Likely To Ghost You
Believe it or not, it's nothing personal.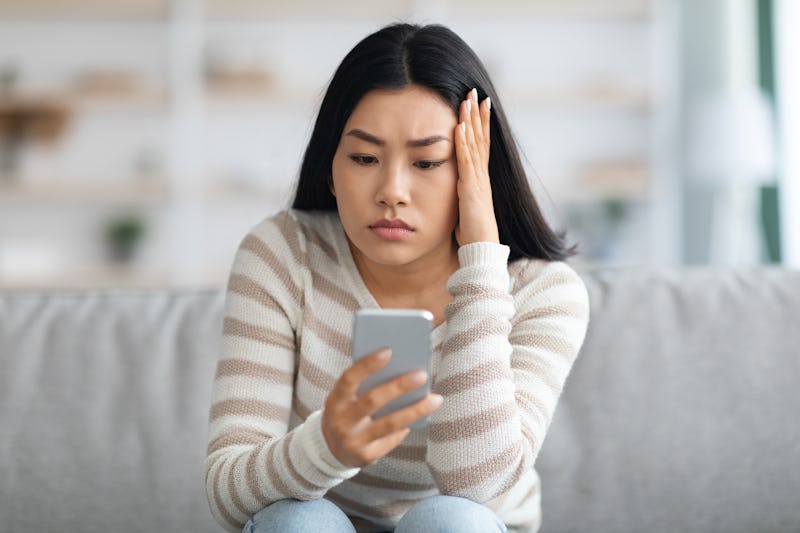 Shutterstock
Whether it's a potential new relationship or a job you've been interviewing for, nobody likes being ghosted. Unfortunately, it still happens from time to time. While some people are strongly against ghosting and would rather be honest and upfront, others prefer to let things be. To be fair, everyone has their reasons for why they ghosted, but for some, ghosting just might be in their nature due to their birthday. According to astrologer Tara Bennet, there are three zodiac signs most likely to ghost you.
A person's sun sign, or date of birth, can say a lot about their personality. For instance, how persuasive you are or how fast you fall in love can be influenced by your zodiac sign. When it comes to ghosting, the zodiac signs most likely to do it have one key trait in common.
"These signs have an underlying need for excitement or adventure," Bennet says. "It's all about seeking out thrills and satisfying their own immediate needs." These signs are very independent and tend to be on the selfish side, even in relationships. So more often than not, their ghosting shouldn't be taken too personally — which, of course, is easier said than done.
Of course, every zodiac sign has it in them to ghost you. However, here are the three zodiac signs most likely to do it, according to Bennet.
Sources
Tara Bennet, astrologer