11 Well-Known Pieces Of Dating Advice That Are Actually Incredibly Toxic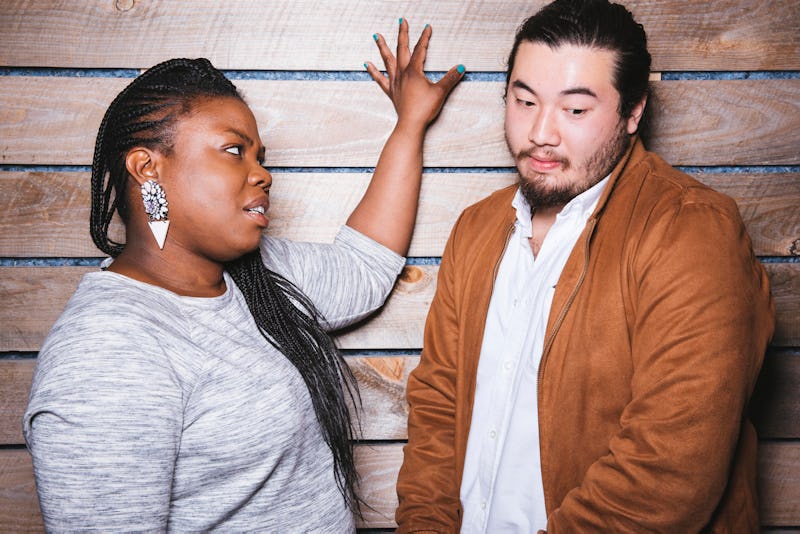 BDG Media, Inc.
There's so much dating advice floating around out there, that it can be tough to weed through it all and get down to the good stuff. This becomes even trickier when it's well-known dating advice you've heard a million times, such as "you need to get back out there" and "you teach people how to treat you." You might take these lines as gospel — as so many people do — but in reality, quite a few classic dating tips can actually be quite toxic.
If advice like this works for you, and you find it helpful in some way, that's great. But don't follow it if you feel it may be leading you down the wrong road, or making your dating life more difficult than it needs to be. It's perfectly OK to pause and reevaluate these common tips and tricks, to see if they really work for you, and adjust as necessary.
"All dating advice should be taken with a grain of salt," Jonathan Bennett, relationship and dating expert at Double Trust Dating, tells Bustle. You need to pause and think if it applies to you, if it's helpful, or if it's even actually still viable, especially since the "rules" of dating change all the time. Here are a few well-known but potentially toxic pieces of dating advice we've all heard but may need to ignore, according to experts.