11 Unexpected Habits People With High-Functioning Anxiety Have In Relationships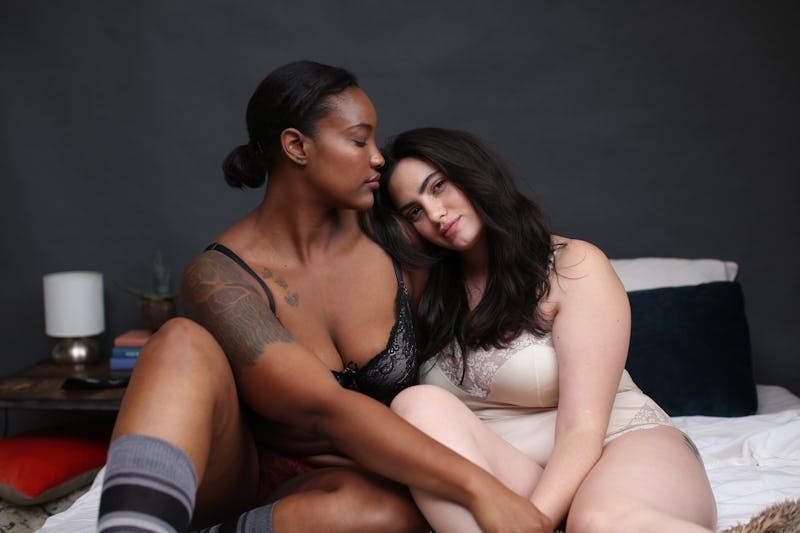 Ashley Batz/Bustle
If someone has high-functioning or mild anxiety, they might notice that — while not super intense — their anxiety can still impact their life in surprising ways. Take relationships, for example. Having anxiety in a relationship might mean someone develops habits that affect how well they communicate with their partner, how they handle conflicts, or even what they feel like doing as far as couple-y activities and dates go.
Mild anxiety has the potential to hold a couple back from being happy, and it can keep them from feeling secure. But that doesn't have to be the case. "The impact that anxiety has on a relationship is determined by how each member of the couple handles the anxiety," Natalie Moore, a​n LA-based mental health expert, tells Bustle. "First off, the anxious individual needs to be doing all they can to manage the amount of anxiety they're bringing into the relationship, whether that means utilizing meditation, psychotherapy, psychiatry, life coaching, and/or alternative treatments."
Their partner can help by being understanding. As Moore says, "The partner of the anxious individual needs to do their best to not take things personally nor get defensive when anxiety comes up." And, of course, all of this can be achieved with communication. "Both people need to have open communication about how they can maintain their connection despite anxiety getting in the way at times." Here are a few habits people with mild anxiety tend to have in relationships, as well as how to handle the resulting conflicts that can arise.