11 Ways Trump's First 100 Days In Office Have Hurt Women's Rights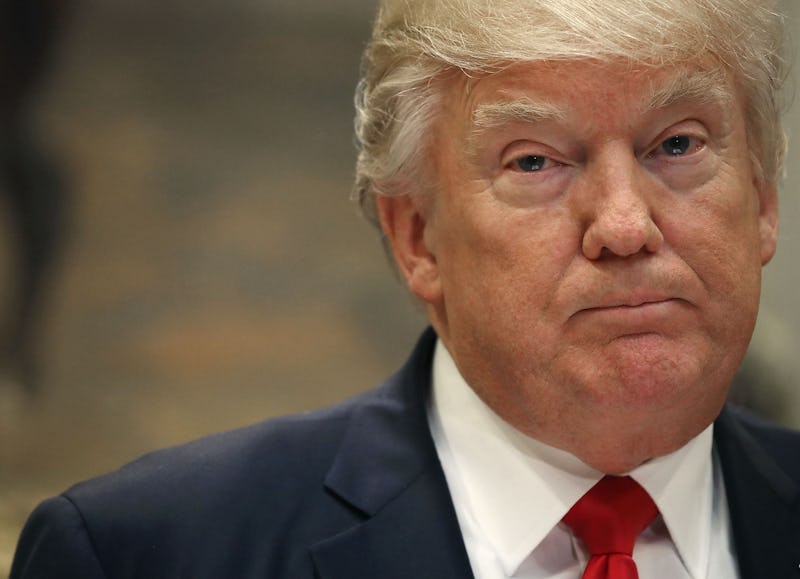 Mark Wilson/Getty Images News/Getty Images
For many, Trump's first 100 days in office have felt never-ending. The constant onslaught of rights' infringement and misogynic policies have made it difficult to keep track of all the damage that has been done. And, in so many ways, women's rights have been under fire. It's tough to look at, and almost impossible to comprehend, but we have to take stock. The changes to funding, domestically and worldwide, the confirmation of an anti-Roe v Wade Supreme Court Justice, and policies that hurt refugee and undocumented immigrants are just a few of the indignities we've seen in the Trump administration.
Is there a silver lining in all of this? Well, there might be — and that's galvanization. "We're all rallying together. We're unifying," Breanne Butler, one of the Women's March global coordinators, who has helped to organize more than 300 sister marches across the United States and overseas, told Bustle. "We're uplifting the voices that have been marginalized for a long time, particularly in this past year, and we're coming together in one voice and making a strong statement to the upcoming administration: 'Hey, we're here, we're watching you. Welcome to the White House. We are not going to be silenced any longer.'"
And, Cecile Richards, president of Planned Parenthood Federation of America and Planned Parenthood Action Fund told Cosmopolitan:
I've been an organizer really my entire lifetime, and I've never seen this kind of organic organizing happening all around the country — and everything from women who've been marching their entire lives, who remember before there was a women's movement, to young women and young men who've never participated in anything political or advocacy-related. So that gives me enormous hope. These are the largest marches in the history of this country, and they weren't only in Washington and New York, they were in Utah and Arizona and, you know, everywhere in between.
So at least there's action, at least there's movement. But we have to acknowledge what's really going on, so we know know we're fighting against. Here are 11 major ways Trump's first 100 days have hurt women's rights.