4 Zodiac Signs Most Likely To Adopt A Dog This Dogtober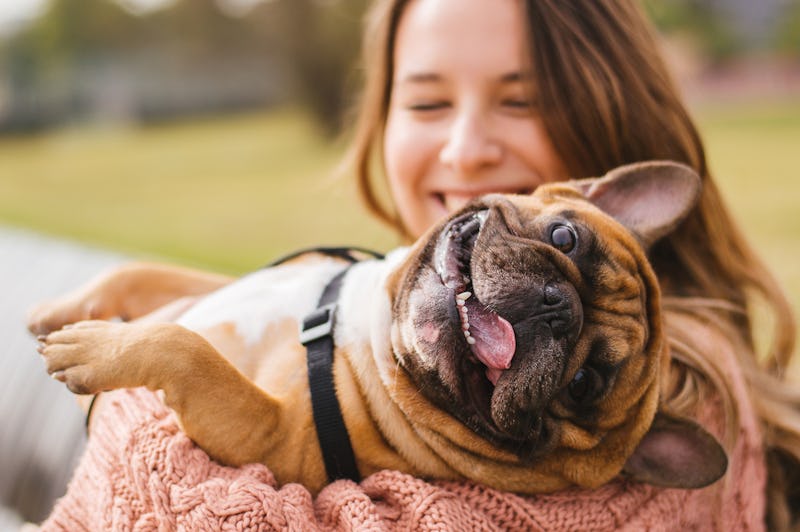 Branislav Nenin/Shutterstock
If you've been wanting a dog for a while now, don't be surprised if you feel a little extra push to go to the shelter, and finally find your new pet. According to astrology, there are lots of planetary changes going on right now that may inspire certain zodiac signs to adopt a dog this fall. So if you've already weighed the pros and cons, and made room in your life, now really may be the best time.
"There is no doubt that the current astrological planetary weather creates the perfect season for the first quadrant of the zodiac — Aries, Taurus, Gemini, and Cancer — to want to run out and adopt a new dog," Lisa Barretta, an astrologer and author of Conscious Ink, tells Bustle. And it becomes even more obvious when looking at the ruling planets for these signs, and taking into consideration their full astrological charts.
To get a bit technical, "the 6th house of your birth chart rules all domestic pets and small animals," Barretta says. "There are many transits that can indicate great timing to select your pet and there are also a few things to look out for when considering a new fur baby."
For example, "the New Moon transiting your 6th house is [...] good for introducing a new dog into your life," she says. "All in all, your focus should be on your 6th house, its ruling planet, and any planets transiting that house." With that in mind, read on below for the four zodiac signs most likely to adopt a dog this October.